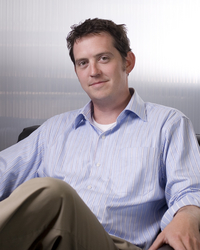 Now is the time to leverage the latest technology to empower our educators.
Nashville, TN (PRWEB) March 28, 2010
RANDA Solutions, an education technology firm based in Nashville, TN, has announced the development of their Mobile Assessment Lab solution for large-scale assessments. RANDA's Mobile Assessment application is designed initially to run on Apple's iTouch and iPad, yet is scheduled to be made available across platforms to other hand-held devices. Considerations were made for layout, security, opportunities for cheating, and usability to make RANDA's revolutionary application robust, scalable, and accessible.
Designed to support both formative and summative assessment deployments, RANDA's patent pending solution can also be deployed in schools where technology infrastructure may not be sound, and can be deployed in a secured, independent infrastructure known as MODEL in any environment that provides a 120V outlet.
"RANDA strives to provide innovation delivered in a simple, elegant interface. But this is innovation with a purpose," says Marty Reed, RANDA's president and CEO. "Now is the time to leverage the latest technology to empower our educators. Our previous innovations make aggregated assessment data accessible and comprehensible to administrators and teachers. This effort not only takes assessments beyond 1970's technology, but it provides a future platform and interface for a number of already released curriculum and learning tools."
RANDA Solutions, Inc. is a technology firm based in Nashville,TN serving the public education sector with assessment data management and infrastructure backbone. "Simply innovative" represents their approach to providing historical and live data in comprehensible reports and management tools to administrators and teachers. RANDA aggregates data from standard testing results, formative assessments, evaluations and demographics, delivering customized content via secure web portals. Information on RANDA can be found at http://www.randasolutions.com.
###