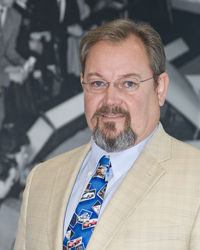 (PRWEB) March 28, 2010
The Molded Fiber Glass Companies (MFG), a distinguished international composites manufacturer, announced today that the business team at MFG has been reorganized with the addition of Steve McKenzie in the new role of executive vice president of sales. Steve has been involved in the composites industry for more than 10 years, most recently as a chief operations officer for Meridian Automotive Systems. His depth of experience in operations and building customer relationships in the automotive industry includes 35 years in various operations, sales and marketing roles.
In his new capacity, Steve will head up a team that is responsible for the automotive, truck, and commercial & industrial custom product market segments, with focus on MFG's custom compression molding entities. He will operate from the company's corporate headquarters in Ashtabula, OH and report directly to Richard Morrison, CEO.
Steve can be contacted at 440.994.5227 (office). More information is available on MFG at the company's website, http://www.moldedfiberglasscompanies.com.
About MFG
Molded Fiber Glass Companies is a leader in the field of reinforced plastics and composites, serving diverse markets with a variety of composite material systems. The company has 16 operating entities in the United States and Mexico, strategically focused to supply high value, high quality products and manufacturing services for applications such as wind energy, automotive, heavy truck, defense, construction, material handling and water treatment. The company is headquartered in Ashtabula, OH and is privately owned.
# # #