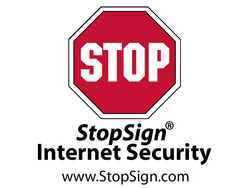 Great security software is a good start, but backing it up with superior customer service is what differentiates StopSign® Internet Security. The Better Business Bureau's stamp of approval is one of the best ways to communicate that. Ed Ahrens, CFO
Poulsbo, WA (PRWEB) March 31, 2010
eAcceleration Corp, a leading anti-virus and anti-spyware company and creator of StopSign® Internet Security Software, is proud to announce being honored with an "A" rating by the Better Business Bureau (BBB), passing a review of the BBB's Standards of Trust and having become an official BBB Accredited business.
The name StopSign® has become synonymous with complete Internet security, including anti-virus, anti-spyware and firewall protection. It also includes a popup blocker, IM scanner and on-demand scanning for additional security. StopSign® also features Custom Cure™ technology, which removes new, unique, and emerging infections if necessary. If a StopSign customer encounters a persistent infection, a trained StopSign® technician will develop a Custom Cure™ specifically for them for no additional charge. "Great security software is a good start, but backing it up with superior customer service is what differentiates StopSign® Internet Security. The Better Business Bureau's stamp of approval is one of the best ways to communicate that." said, Ed Ahrens, CFO.
eAcceleration/StopSign is proud of this recognition by the BBB, the leader in marketplace trust, as a reliable and trustworthy business.
###