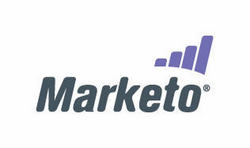 San Mateo, CA (PRWEB) March 29, 2010
Marketo, the revenue-focused marketing automation company, today announced the release of Marketo Lead Management Spring 2010. A key highlight of the release is Marketo's new Enterprise Architecture for Marketing Automation, a set of technologies optimized to deliver the security, scalability, and advanced integration capabilities required by today's multi-billion dollar global companies. The architecture powers the new Marketo Lead Management Enterprise Edition, also announced today, which delivers the robust functionality and enterprise-class services that large companies command while maintaining the ease of use and intuitive user interface for which Marketo has become famous.
"Marketo initially targeted small- and mid-sized companies with an 'ease of use' marketing message," said Jonathan Block, Vice President at SiriusDecisions. "The company has now evolved to the point where its solution can stand on its own merits and be leveraged by larger, global organizations."
Over the last 12 months, more companies chose Marketo Lead Management than any other automated demand generation solution. With more than 450 customers in 14 countries – including one of world's most successful airline carriers, one of the largest e-commerce sites, a $4B human resources and staffing consulting company and a $20B industrial automation and manufacturing company – Marketo continues to deliver on the promise of marketing automation for organizations of all sizes.
"With the release of our new Enterprise Architecture, we are now in an even better position to offer our enterprise clients the ease of use and flexibility they expect with Marketo, but with even more advanced security, scalability and integration capabilities," noted Phil Fernandez, President and CEO of Marketo. "Marketo Lead Management Enterprise Edition is the ideal solution for global organizations that require the utmost in scalability and security, without sacrificing usability and time to value."
What's New: Marketo Enterprise Architecture
Marketo Lead Management Spring 2010 features a new Enterprise Architecture that offers a host of new capabilities optimized for large-scale global organizations, including:

Advanced User Roles and Access Permissions – Ideal for large scale global organizations with distributed teams, as well as companies that rely on agency and partner support, Marketo's advanced access permissions allow for the creation of user roles to align with tasks that users perform in Marketo. User roles are defined by a set of permissions; roles are then assigned to individual users. For example, a role could be created such that an agency partner has the ability to design but not activate a campaign.
Workspace and Lead Partitions – Marketo's new Workspaces provides enhanced data security by providing users access to specified assets, including Campaigns, Landing Pages, Emails, Smart Lists, and Reports. With Workspaces, users can create different organizational views to align with how their particular organization is structured. Lead Partitions work in conjunction with Workspaces, creating divisions in the database and allowing one or many Workspaces access to the leads that are associated or created in the partition. This is ideal for large global enterprises that want to customize data access. For example, Workspaces can be created such that distributed teams only see the assets (campaigns, emails, landing pages, etc.) that they create.
Enterprise Identity Management – In partnership with Symplified, Marketo now offers customers on-premise identity infrastructures including LDAP, Microsoft Active Directory, databases, and portals. This solution addresses advanced policy enforcement, regulatory compliance, and directory integration challenges facing organizations that want to use Marketo's sales and marketing solutions, but require industrial-strength security that deepens granularity and spans multiple SaaS applications.
Enhanced Enterprise Integration Capabilities – Marketo's complete web services API provides support for back-end and front-end integration, meaning that organizations can quickly and easily integrate any application, service or non-standard Customer Relationship Management (CRM) system with their Marketo solution.
Enhanced Scalability – Marketo's new Enterprise Architecture delivers advanced system performance and scalability. From campaign design to distribution, Marketo has extended the functionality and performance of its services, improving performance by up to 12x.
Marketo Sandbox – This new service provides customers with "one-click" access to create a fully replicated, highly scalable on-demand replica of their Marketo environment for customization, integration, testing, development and training purposes.
About Marketo
Marketo is the revenue-focused marketing automation company, revolutionizing how marketing and sales teams of all sizes sell and succeed at every stage of the revenue cycle. Delivered in the Marketing Cloud, Marketo's powerful and easy solutions provide the fastest time to value and ignite explosive revenue growth from the earliest stages of demand generation and lead management to the pursuit of revenue and customer loyalty.
Marketo Lead Management helps Marketers acquire, nurture and qualify more high quality sales leads with less effort, while Marketo Sales Insight helps Sales understand, prioritize and interact with the hottest leads and opportunities to close business faster. Known for providing breakthrough innovation and the utmost in usability, Marketo was voted 'Best Marketing Automation Application' and 'Best Mass Emails Solution' by Salesforce customers on the Force.com AppExchange. As of January 2010, more than 400 enterprise and mid-market clients in 14 countries have selected Marketo.
###