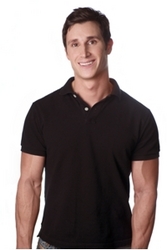 BuiltLean.com will set a new standard for honest, actionable information that educates, motivates, and empowers busy urban professionals anxious to change their bodies and improve their health
New York, NY (PRWEB) March 31, 2010
Responding to market demand, Manhattan-based Fitness Coach Marc Perry, Founder and CEO of Elite Training Partners, announced this week the launch of BuiltLean.com. Perry, a former investment analyst, is connecting his insights into the urban professional lifestyle with his passion for fitness to help inspire a global audience.
After experiencing himself the challenges that working professionals face to stay fit, Marc Perry has made it his life's work to help others get lean, toned, healthy bodies in less time and with less hassle. Perry understands the hurdles – mental and physical – of re-gaining crisp physical fitness after losing the initial battle to long hours in the office and the increasingly unhealthy eating habits that accompany such lifestyles.
"To date, I have helped my private training and coaching clients achieve great results. But Young Urban Professionals today need more," stated Perry. "That's why I'm thrilled to share my expertise and experience across a wider landscape through the launch of BuiltLean.com. I believe BuiltLean.com will set a new standard for honest, actionable information that educates, motivates, and empowers busy urban professionals anxious to change their bodies and improve their health."
In his first 6 months in the work force after graduating from Yale, Perry gained 30 pounds, and was shocked to find himself tipping the scales at 200 pounds. Determined to regain control, and applying the research skills he had honed as an investment analyst on Wall Street, Perry devised a program of efficient exercise and nutritional strategies that allowed him to successfully regain his sense of energy, restore his sense of well-being, and reach 5% body fat – and all of that, despite working out only 3 times per week, and only 45 minutes per workout.
Convinced of the validity of the programs he developed, Perry left the world of finance to engage with a new world, that of personal training and fitness coaching – focusing specifically on working professionals with demanding lifestyles in the New York City area. Buoyed by the success of his private clients and a growing market demand to reach out to a broader audience, Perry has now created BuiltLean.com, which is slated to offer a range of free fitness tips, and to serve as a go-to community for busy Urban Professionals who want to improve their health.
"It's a privilege to be in a position where so many people trust me to help them improve their health. I think my brutally honest approach and experience as an urban professional is really resonating with visitors to the site."
To celebrate the launch of BuiltLean.com, Perry has authored a free report, which highlights the strategies he developed to achieve exceptional results in surprisingly little time. Entitled, "10 Cut - 10 Tips to Ensure You Achieve a Lean Body" – the report is available for free download at BuiltLean.com.
"This report is a game changer for many people who read it. You just can't find this information in a fitness magazine. The feedback so far has been overwhelmingly positive."
About Marc Perry:
Marc Perry is the Founder of BuiltLean.com and is Founder & CEO of Elite Training Partners. A Yale graduate and former investment analyst, Marc has dedicated his life to helping others improve their health. He is a Certified Strength & Conditioning Specialist (National Strength & Conditioning Association) and a Certified Personal Trainer (American Council on Exercise).
About Elite Training Partners:
Elite Training Partners (ETP) is a private company based in New York City that develops fitness programs and services for busy professionals with demanding lifestyles. ETP is the creator of BuiltLean.com, which is a free fitness blog tailored to working professionals who want get lean, toned, healthy bodies in less time and with less hassle.
###