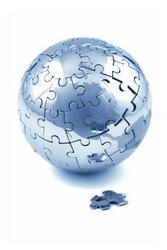 Every business has its own set of needs
Nashville, TN (Vocus) March 29, 2010
VancesMill announces today that it will add SEO services to its lineup of services and is now online serving the SEO needs of Nashville, TN.
Trying to make a go of a business online requires a lot of research, time, and planning. Search Engine Optimization can make a big difference to the outlook of your business and so it is essential to learn relevant and useful SEO information and to ignore myths and falsehoods.
VancesMill, a Nashville SEO firm, knows Search Engine Optimization is not about manipulating the search engines and cheating your way into a top spot. SEO is about the search results and using proven SEO techniques to help offer your target audience and visitors a better experience. Offering the visitors of your site a useful and meaningful experience using ethical SEO methods will get you the attention and high opinion of search engines. Strong content and a great user experience will increase the chances of a company's website being ranked well and highly in the search engine results pages.
VancesMill is a Nashville IT consulting company that offers everyday users and companies a place to go to for their consulting needs. "Every business has its own set of needs," owner Kelly Bush stated. "Getting to know the business and what they're needs are is a main function of SEO; needs that apply to one business will not apply to the next and this is something that must be taken into account when seeking out a Nashville SEO firm," Bush added.
Below are five myths identified by VancesMill:
1. SEO is not set-it-and-forget-it – You cannot successful run an SEO campaign with a onetime effort. It takes planning and ongoing work to be successful.
2. Websites should be designed for just the search engines – If a site is designed solely for the search engines then it's likely the website will not make sense to humans and ultimately will hurt the website in the long run.
3. All SEO efforts should be directed at the homepage – Websites no longer have a homepage. Most visitors come into a website via a side door or backdoor. These alternative doors are optimized with keywords so that they attract the best possible visitor for your product or service.
4. The results of SEO work will last – As stated in myth one, SEO is a continuous effort and the effects that an SEO campaign has on rankings is not guaranteed to last. Just as you're working to gain a share, someone else too is working to knock you out.
5. I don't need a blog it's too much work – If a blog is too much work then you need to think hard about owning a business. Blogs and social media are great ways to spread the word about your business and work to create meaningful and useful content to boost your way to the top, if done correctly.
Get peace of mind you deserve by contacting a reputable Nashville SEO firm. There is trustworthy, legitimate SEO specialist available, and VancesMill has the best of them readily available to you.
###