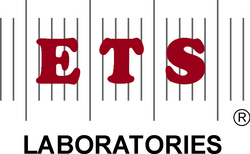 Recent interest in the detection of TBA by the packaged goods industry has added a new dimension to the analytical requirements
Saint Helena, CA (PRWEB) March 30, 2010
Tribromoanisole (TBA) is a potent contaminant that can produce strong musty aromas in concentrations below 5 parts per trillion. TBA has been cited as a contaminate of food, packaging and a variety of other materials.
With its new analytical tools, ETS Laboratories can detect the presence of Tribromoanisole (TBA) at extremely low concentrations. Test materials include liquids, solids and atmospheric traps. Simultaneous detections of other moldy-smelling haloanisoles (TCA, TeCA, PCA) and their corresponding halophenols (TCP, TeCP, PCP) are also available.
ETS Laboratories developed the methods for analysis of haloanisoles that have become the standard for the wine industry. ETS has offered its analytical panel for haloanisoles for over a decade to wineries, barrel makers and cork suppliers.
Recent interest in the detection of TBA by the packaged goods industry has added a new dimension to the analytical requirements.
Gordon Burns, ETS Technical Director and President, explains "We have added this analytical program because of the enthusiastic response we have received from our packaged goods clients who have been using our wine-based haloanisole panel. The new TBA analysis is more efficient because it can target only the compounds that interest our non-wine clients".
ETS Laboratories is the leading analytical laboratory for the US wine industry. It provides chemical and biological analyses that assist in vineyard production, fermentation, blending, bottling and aging. In addition, ETS has adapted some of its real time genetic analysis to support the fuel ethanol industry.
ETS Laboratories has served the wine industry for over 30 years, and was the first wine laboratory to earn A2LA ISO 17025 Accreditation.
ETS continues to meet and exceed its clients' analytical needs by providing the highest standards of analytical data, quality assurance, customer service, and client confidentiality.
For more information: http://www.etslabs.com
###