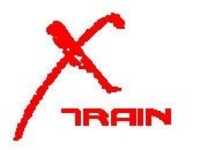 The name change from Liberty Capital to Las Vegas Railway Express or as we call it, the
Las Vegas, NV (PRWEB) March 30, 2010
Liberty Capital Asset Management (OTCBB:LCPM), an asset management company, today announced that pursuant to its acquisition of Las Vegas based Las Vegas Railway Express, the Delaware publicly traded company has changed its name to Las Vegas Railway Express. In addition, the company's trading symbol has now been changed to OTCBB:XTRN. The name change is another step in a series of corporate moves which brings to the forefront the business focus of the company to provide passenger rail service between Los Angeles and Las Vegas.
Liberty Chairman & CEO Michael A. Barron said, "The name change from Liberty Capital to Las Vegas Railway Express or as we call it, the "X" Train greatly increases the visibility and focus of our new direction. We are enthused with this new opportunity and we look forward to publicly announcing our progress.
About Las Vegas Railway Express
Las Vegas Railway Express, Inc. has been planning for the establishment of a "Vegas" style passenger train service between Los Angeles and Las Vegas since early 2009. The project is finalizing its strategic operating plan and anticipates further public announcements, subject to various approvals, in the weeks ahead. See company website http://www.vegasxtrain.com
Statements in this press release other than statements of historical fact, including statements regarding the company's plans, beliefs, and estimates as to projected market size are "forward-looking statements." Such statements are subject to certain risks and uncertainties, including factors listed from time to time in the company's SEC filings, and actual results could differ materially from expected results. These forward-looking statements represent the company's judgment as of the date of this release. The company disclaims, however, any intent of obligation to update these forward-looking statements.
###