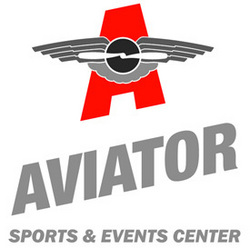 The undefeated NY A's will host 30 home games, which will be held primarily on Friday and Saturday nights so that families can easily attend.
Brooklyn, NY (PRWEB) March 30, 2010
Aviator Sports & Events Center is proud to announce their New York Aviators Single "A" professional hockey team has joined the Federal Hockey League, an international professional hockey association.
This will be the third season of professional hockey in Brooklyn. The undefeated New York A's will host 30 home games, which will be held primarily on Friday and Saturday nights so that families can easily attend.
Six teams will compete -- from Akwesasne, CN to Brooklyn, NY -- with 3 teams in upstate New York, and another in Danbury, CT.
"The Federal Hockey League is pleased to welcome the Aviators to the league. We are impressed with the Aviator organization and their facility; they are a strong franchise with a great track record of professionalism. We look forward to a bright future together," says Don Kirnan, Commissioner of the Federal Hockey League.
"We are very excited to join the FHL," says Rob Miller, Head Coach and President of the New York Aviators. "The league not only increases competition, but also helps broaden community outreach."
Training camp starts on October 24 and the regular 60-game season starts November 5.
About The Federal Hockey League
The Federal Hockey League (FHL) is devoted to promoting the growth of professional hockey in the United States. Dedicated to the absolute pursuit of excellence both on and off the ice, the Federal Hockey League, through its directors and ownership, is committed to creating a development ground for elite hockey players across the US and Canada to showcase their skills in a highly competitive environment that maximizes the most amount of exposure so these highly skilled athletes can continue their hockey careers at the next level.
With a strong emphasis on player advancement, the FHL's focus is placed on fundamental development, career development, community involvement and education for all on and off-ice personnel.
The Federal Hockey League's office is located in Syracuse, New York and is responsible for administering all functions related to League operations. It is committed to building winning relationships with fans, communities and partners, and enhancing the quality of life by providing excellent family entertainment and business experiences in some of the most exciting new hockey markets in North America.
For more information: please contact NY A's Head Coach and President Rob Miller, 718-758-7585 rob(at)aviatorsports(dot)com
For Sales, Season Tickets, and Corporate Sponsorships: please call Mark Richards, 718-758-7580.
Media Inquiries: Lese Dunton, 212-799-7402, lese(at)aviatorsports(dot)com
###