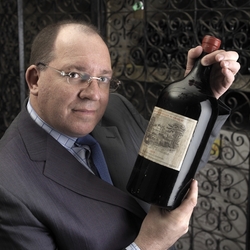 "We all know that the 1er cru will have produced something exceptional, and they will be heavily in demand. However the smart money will be seeking exceptional value, and that's where my attention, and that of our buyers will be focused," says Williams
London (PRWEB) March 30, 2010
Leading fine wine merchant The Antique Wine Company announces the launch of its new fine wine blog which kicks off today at the start of the en primeur season in Bordeaux.
Stephen Williams, Managing Director of The Antique Wine Company, will be giving the inside track on what looks set to be one of the most exciting periods in the fine wine world, the assessment of the 2009 vintage.
"I am expecting this to be a vintage that offers great value at all levels of the classification hierarchy," says Stephen Williams. "We all know that the 1er cru will have produced something exceptional, and they will be heavily in demand. However the smart money will be seeking exceptional value, and that's where my attention, and that of our buyers will be focused."
Stephen Williams and his buying team will be visiting most of the important chateaux between 29th March and 2nd April and you can follow Stephen's reports daily at http://www.antique-wine.com/blog/default.aspx
For further information, please contact Julie Turner at The Antique Wine Company at Juliet@antique-wine.com.
Follow Stephen Williams blog at http://www.antique-wine.com/blog/default.aspx
###