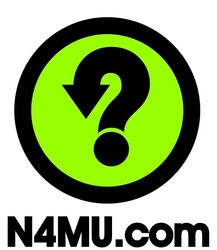 N4MU.com is the cure for the brochure.
Syosset, NY (PRWEB) March 31, 2010
N4MU.com (pronounced 'inform-you') is pleased to announce their participation in Earth Day 40, in New York, to provide handheld accessible and paper-free information to Visitors of this 2 day event. This on-site information tool will expand Earth Day's commitment to eco-friendly practices by reducing their carbon footprint, lowering paper usage, trash accumulation and their operational costs for this event.
"We are very pleased to work with Earth Day to help promote efficiency and eco-friendliness through the use of our information service. We are showing the world that paper-free tools are within reach and can be made simple," said Steve Finkelstein, Founder and Chief N4Mer of N4MU.com.
Earth Day will be providing visitors with multiple channels to access the music schedules, exhibitor list, and general Earth Day information.
Subscribers create a text based broadcast of information that is accessible from any email capable handheld, phone or computer. By simply processing an email to 'GO (at) N4MU.com' with the appropriate channel name in the subject field, the Requester will automatically and instantly receive the information associated with that channel back to their inbox. Any future updates made to that broadcast will be sent automatically to the Requesters too. There are simple opt out instructions with every broadcast.
Typical uses include the creation of brochures, flyers, schedules, messages, and menus.
"N4MU.com is the cure for the brochure," added Finkelstein.
N4MU.com is dedicated to providing the tools and resources to satisfy the growing demand for eco-friendly, cost effective and alternative marketing resources. Some of the unique tools included with each subscription are - N4MULINK which provides advertising on other N4MU.com channels, N4MUprint which provides online design of customized visuals and signs which can be self-printed for efficiency, and N4MUCLICK which provides a custom widget to access the Subscriber's N4MU channels at the Subscriber's website.
"Some operations cannot compete or afford to participate effectively with pay-per-click advertising campaigns. N4MU.com brings an authentic grass roots approach to marketing by partnering with other non-competing Subscribers in their operating areas for a fixed cost or for free," concluded Finkelstein.
Subscribers receive a simple online toolbox suite to manage their channel and broadcast. They can create and self-print signs, run activity reports, change their marketing settings, and receive creative and marketing information.
About N4MU.com
N4MU.com was founded in 2008 with the idea that all businesses, services and events should provide more eco-friendly, efficient and effective information and marketing services. The Company offers a limited time 100% FREE standard subscription to promote and encourage eco-friendly participation and marketing. Premium channels are $199 per year with additional fees for enhancements and upgrades including alpha-numeric channel names, expanded local networking, and additional text characters for broadcasts. Register here.
###