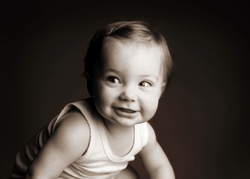 "Infertility can be confusing, and people frequently ask questions because they want to know if they should seek help from a fertility specialist," says Dr. Mark Leondires, Medical Director of RMACT.
Norwalk, CT (PRWEB) March 30, 2010
The fertility doctors of Reproductive Medicine Associates of Connecticut (RMACT) – Fairfield county's largest fertility clinic – have compiled the most common questions they receive about fertility, as well as answers.
"Infertility can be confusing, and people frequently ask questions because they want to know if they should seek help from a fertility specialist," says Dr. Mark Leondires, Medical Director. "The questions and answers below are intended to give some basic knowledge. Many couples put off seeing a fertility specialist when they are having trouble getting pregnant, but they are typically reassured after being diagnosed and starting a treatment plan."
What is infertility?
Infertility is a disease or condition of the reproductive system often diagnosed after a couple has had one year of unprotected, well-timed intercourse, or if the woman has been unable to carry a pregnancy that results in a live birth.
Is infertility a "women's problem"?
Infertility is a medical problem. Approximately 35% of infertility is due to a female factor and 35% is due to a male factor. In the balance of cases, infertility results from problems in both partners or the cause of the infertility cannot be explained.
How long should we try before we see a doctor?
In general, if you are less than 35 years old and have been trying for more than one year you should schedule an appointment with a fertility specialist. If you are greater than 35 years old we would like to see you after at least six months of timed, unprotected intercourse. However, if you have a reason to suspect you may have a problem getting pregnant such as a history of pelvic inflammatory disease, painful periods, miscarriage, irregular menstrual cycles, or if your partner has a low sperm count, you should seek help sooner. Many couples have a hard time admitting that there may be an infertility problem, but be reassured there are often many things we can do to help.
What is a Fertility Specialist?
A fertility specialist, or Reproductive Endocrinologist, is a medical doctor who has been specially trained in the complex issues that can contribute to infertility. In addition to being trained as an Obstetrician/Gynecologist which requires a four-year residency a fertility specialist must complete an additional two to three year fellowship in reproductive endocrinology. This fellowship training is highly specialized to focus on the diagnosis and treatment of infertility and female endocrinology.. A physician can become Board Certified in Reproductive Endocrinology by successfully completing the fellowship as well as written and oral examinations.
Currently in the Unites States, there are only about 1,000 Board Certified Reproductive Endocrinologists. Specifically for infertility related to males, Urologists with a sub-specialty in Andrology are the most qualified experts as they have often completed two-year fellowships and passed exams to become Board Certified in Andrology.
What fertility testing should our fertility doctor perform?
Your doctor will likely do the following:

Blood tests to check reproductive hormone levels in the woman; estradiol (E2), progesterone, follicle stimulating hormone (FSH), luteinizing hormone (LH), thyroid hormone, prolactin, and possibly male hormone levels.
Complete semen analysis on the male partner
Hysterosalpingogram (HSG), an x-ray exam to evaluate if the woman's fallopian tubes are open
Ultrasound to confirm the normal appearance of your uterus and ovaries in the woman
What about smoking and drinking alcohol and caffeine?
There is evidence linking reproductive impairment with exposure to alcohol, tobacco, and caffeine.
Alcohol and tobacco use have been demonstrated to affect the reproductive capacities of both men and women, and tobacco is an especially potent reproductive toxin that negatively effects female fertility by damaging eggs. In men there is a direct effect on sperm quantity, quality, and reproductive function. In general we ask that women consume less than 150 mg of caffeine per day which is equivalent to two small 8 oz cups per day. Remember sodas and tea also contain caffeine. In addition, it is wise to be in the best physical shape possible while you attempt to conceive and, of course, to ensure a healthy pregnancy and baby.
Are hot tubs really bad for a man?
Yes. High temperatures can damage sperm. That is why the scrotum is located outside the body – to act as a kind of "refrigerator" to keep the sperm cool. So, it is a good idea to avoid hot tubs, saunas, and steam rooms when men are trying to help in the pregnancy pathway.
About RMACT
Reproductive Medicine Associates of Connecticut (RMACT) specializes in the treatment of infertility. With Connecticut fertility clinics and egg donation offices in Norwalk, Danbury and Greenwich, and affiliate New York fertility clinics serving Westchester, Putnam and Dutchess counties, our team of Board-Certified Reproductive Endocrinologists offer a wide range of infertility treatments from ovulation induction and intrauterine insemination (IUI) to the most advanced assisted reproductive technologies including in-vitro fertilization (IVF), egg donation and preimplantation genetic diagnosis (PGD). The RMACT team of fertility doctors includes Drs. Mark P. Leondires, Spencer S. Richlin, Joshua M. Hurwitz and Cynthia M. Murdock. All physicians are members of the American Society for Reproductive Medicine (ASRM), the Society for Assisted Reproductive Technology (SART) and the Fairfield County and Connecticut Medical Societies. RMACT's IVF laboratory is accredited by the College of American Pathologists (CAP), and CLIA; other accreditations include the Accreditation Association for Ambulatory Health Care (AAAHC) and the American Institute for Ultrasound in Medicine (AIUM). RMACT offers individualized infertility treatment plans in a patient-focused and supportive environment. Support services, such as, infertility treatment financing, psychological counseling, acupuncture and yoga are also available. For more information visit, http://www.RMACT.com.
# # #