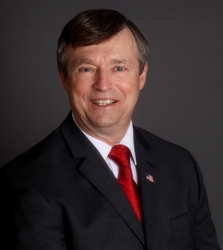 "The American People want real reform, not a radical transformation of our current system."
Norfolk, MA (PRWEB) March 30, 2010
Earl Sholley, a staunch fiscal conservative for the Massachusetts 4th Congressional District will begin his Campaign Kickoff 2010 beginning today. He is running for the U.S. Congress against incumbent Democrat, Barney Frank. Sholley has worked as a community activist, specifically in the areas of race relations and legal reform. He has lobbied extensively for budget transparency and better use of tax dollars & court reform and judicial accountability. Earl has served as a delegate to both the state and national Republican conventions. He holds a BS in History from the University of Scranton, a BS in Plant and Soil Sciences from the University of Massachusetts, and has studied at the University of Madrid, Spain on the Georgetown University Junior Year Abroad Program. Earl is a small businessman.
Sholley believes that the first order of business should be to balance the budget and downsize the federal bureaucracy. "The first order of business should have been to get our financial house in order. That also means fixing Medicare before even attempting Health Care Reform. The American People want real reform, not a radical transformation of our current system. The bribery, bullying, and backroom deals were a disgrace. Shame on those who voted for it. The American people do not want it, do not need it, and cannot afford it. Government run health care is a prescription for disaster."
Sholley understands the needs of the 4th district, which has one of the highest unemployment rates in the Bay State. "Barney Frank has failed on job creation, the banks, and affordable housing " Sholley stated. "It is time to fire him. The majority party continues to spend irresponsibly, ignoring the will and the needs of the People, and they are leaving a legacy of debt for future generations. We can and must restore fiscal sanity and limited government and common sense solutions in Washington this November."
Earl Sholley will be a guest on several local and national television and radio programs in the following two weeks. The Campaign Kickoff 2010 will end with a celebration event on April 9, 2010 from 7 to 10 PM at the Gallery X in New Bedford. The event will showcase and support Massachusetts South Coast businesses. Attendees will sample some of the 4th Districts local wine and cheese at the upscale gallery while enjoying musical entertainment and invigorating conversation in the number one fishing port in America, New Bedford, Massachusetts.
For more on the Earl Sholley for Congress "Campaign Kickoff 2010" and the celebration event, visit: http://www.sholleyforcongress.us or contact: Lisa Camp, Campaign Manager, directly at 774-328-9850, or email lcamp(at)sholleyforcongress(dot)us
Press: tfranqueza(at)sholleyforcongress(dot)us
Campaign Manager: lcamp(at)sholleyforcongress(dot)us
General Information: info(at)sholleyforcongress(dot)us
Earl Sholley for Congress
PO Box 76
Norfolk, MA 02056
774-328-9850 - Campaign Manager
http://www.sholleyforcongress.us
###