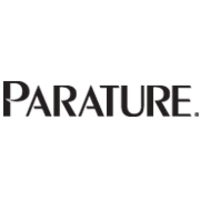 Vienna, VA (Vocus) March 30, 2010
Parature, a global leader in on-demand customer service software, announced today a free webinar offering customer service and support professionals the opportunity to gain invaluable knowledge from a company that brought customer service to the forefront of their organization; gaining industry recognition by well-known analysts, such as Forrester and the Technology Services Industry Association (TSIA), for being a leader in delivering customer service excellence. The webinar entitled "Metrics that Wow! How Coremetrics Became the Customer Service Model of Success" will be held on Tuesday, March 30, 2010 at 2:00pm EDT. To register for the webinar, please visit http://www.parature.com/webinars.
A customer-centric culture has never been more important to organizations than it is today, and the most successful customer service organizations have realized the criticality and power of the customer experience, as well as the need to make organizational changes to improve it. But how do you facilitate an organizational shift? How do you recognize the need for change, develop a plan, determine customer & business impact, and get results? How do you achieve key support metrics such as, customer satisfaction improved to ninety percent; agent responsiveness is up to ninety-two percent; agent product knowledge grew to ninety-one percent; customer loyalty jumped to ninety-three percent?
"Metrics that Wow! How Coremetrics Became the Customer Service Model of Success" will be an eye-opening webinar featuring Paige Newcombe, senior director, global client services at Coremetrics and John Ragsdale, vice president of technology research for TSIA. Ms. Newcombe and Mr. Ragsdale will provide in-depth insight into how organizations can reduce their cost to provide service, while increasing customer satisfaction by investing in technology and implementing internal change.
Parature's "Best Practices in Customer Service" webinar series is designed to serve as an educational and informational resource for organizations throughout numerous industry sectors to gain insight into customer service best practices and to improve the customer experience. To register for any webinar in the series or to view previous webinars visit parature.com/webinars.
Parature enables any organization to fundamentally change the way they support their customers through its Software-as-a-Service (SaaS) delivery and integrated, intuitive design that empowers organizations to better and more efficiently serve, support, engage with and retain customers in today's Web world. Parature Customer Service™ software integrates a customer portal, rich knowledgebase, ticketing, and a host of other modules in one dynamic, tightly unified system that allows organizations to effectively manage all of their support needs. Parature software increases efficiency across entire organizations, improving processes among customer support, operations, development and sales.
Parature, Inc.
Parature enables organizations to better serve, support, engage with and retain their customers via the Web. Industry-leading, on-demand Parature Customer Service™ software provides customer service organizations with a comprehensive, multi-channel way to meet the growing expectations of their customers. With more than 10 years experience, Parature serves organizations in a wide variety of industries worldwide and helps support more than 16 million end users. Parature is among Inc. Magazine's Top 100 Fastest Growing Private Software Companies and is the recipient of numerous product, technology, and leadership awards. Today, the Parature name is synonymous with innovation and value in Web-based customer service software, strategies and best practices. Parature is headquartered in Vienna, Virginia with offices in San Francisco and the U.K. For more information, visit http://www.parature.com or follow @parature on Twitter.
Media Contact:
Dayna Tenorio
571.730.6241
dtenorio (at) parature (dot) com
###