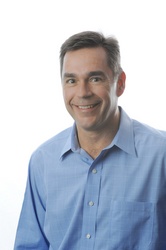 Our studies of the performance of new refineries, chemical plants and power generation facilities consistently show that operators cannot buy their way to prosperity
DALLAS (Vocus) March 30, 2010
In building new plants, many energy companies fall into the common trap of assuming that by spending millions of dollars on the latest generation of equipment and technology, they will automatically yield better operating performance than they produce at their older units. But research by Solomon Associates, the leading performance improvement company for the global energy industry, indicates that this is not the case.
"Our studies of the performance of new refineries, chemical plants and power generation facilities consistently show that operators cannot buy their way to prosperity," said Charles Reith, vice president of consulting services for Solomon Associates. "Unfortunately, this false assumption contributes to several mistakes that frequently undermine the success of new projects."
Based on Solomon Associates research, Reith identified the four most common mistakes that energy companies make in designing new facilities:
1. Designing for throughput or capacity rather than overall performance. "It's easy to focus on a single variable -- particularly throughput -- in building a new unit," said Reith. "But concentrating on throughput alone can be a recipe for an inefficient facility. It is only one factor to consider in optimizing performance. Other factors include energy efficiency, process flexibility, impact on refinery steam and fuel balance, and product specifications."
2. Failing to include operations personnel in the project team. Often the project team for a new plant includes executives from the company's corporate office, third-party designers, outside consultants – everybody, it seems, except members of the operations team that will actually run the facility once the steel is on the ground, Reith said. "The participation of operations personnel in the project team is critical for a number of reasons. For one thing, operations can offer ground-level insights that can improve the unit's design. For another, the company will be more likely to earn the all-important buy-in of operations personnel in the new project."
3. Planning to run the new plant the same way you ran the old plant. "Even as they spend millions of dollars on state-of-the-art equipment and the latest bells and whistles, too many operators fail to focus on the nuts and bolts of running an efficient plant," Reith said. "In our research, we have consistently found that the performance of a company's existing plants is the single greatest predictor of the performance of its new facilities. A fourth-quartile performer won't become a first-quartile performer by opening a new plant -- unless it adopts industry best practices in its operations."
4. Cutting corners on training. "Building new facilities is expensive, and unfortunately, sometimes employee training is one of the first items to be cut in trying to meet budget estimates," Reith said. "This is a classic example of false economy. New facilities rarely meet ROI projections if operations personnel are not adequately trained on new equipment and procedures that drive performance."
"These mistakes can make the difference between a plant that meets its ROI objectives and one that doesn't," Reith concluded. "And all of these pitfalls can be avoided by focusing on the small things that can make the most of a large capital investment."
Solomon Associates offers Q1 Day 1 Consulting to energy companies that are in the process of building new plants to ensure that new facilities perform as intended and meet ROI objectives. Q1 Day 1 Consulting enables clients to ensure that their new facility design will achieve competitive performance targets and to integrate best practices into the design well in advance of construction.
To learn more about how Solomon Associates can improve your company's performance, contact Charles Reith at charles.reith(at)solomononline(dot)com.
About Solomon Associates
Based in Dallas, HSB Solomon Associates LLC is the world's leading performance improvement company for energy companies seeking to identify and close gaps in operational performance. Combining proven, patented methodologies with objective data analysis, and led by a team steeped in hands-on operational experience, Solomon Associates consistently helps clients with energy-intensive assets achieve greater efficiencies, enhanced reliability, and improved margins. Solomon Associates is part of HSB Group, Inc. To learn more about Solomon Associates, visit http://www.solomononline.com .
Media Contact:
Cathy Baradell
cbaradell(at)ideagrove(dot)com
972-235-3439
###