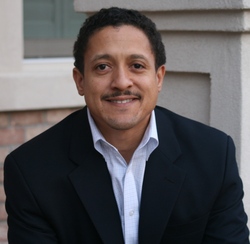 New Rochelle, NY (PRWEB) March 31, 2010
Mill Square Group announces a welcomed addition to its management team, Michael Davis as the "Master Dot Connector/Sherpa."
"We are thrilled to welcome Michael with his valuable insights and experience to our Mill Square family, particularly as we launch our sister company, Our Club, a cross-brand online loyalty platform targeting the affluent memberships of African Americans and other diverse professional and social organizations. Michael brings more than 20 years of international experience working across cultures, creating customer strategy, developing partnerships, and increasing the corporate reach globally. This is a major add to our already amazing team of marketing experts," states Margaret Young, CEO Mill Square Group.
Mill Square has almost a decade of experience helping Fortune 500 clients develop and implement business growth, marketing, and customer loyalty strategies and initiatives. To address the tough economic environment facing premium and luxury brands today, Mill Square has helped clients zero in on winning the business of high value consumer sub-segments. During these challenging times, brands are changing their strategic vision in terms of their digital and ecommerce direction, with over 66% of brands now selling online vs. 33% a year ago. As more affluent consumers turn to the web, marketers are realizing the importance of digital and social media as the cost effective, measurable means to reaching untapped opportunities.
Michael has worked extensively with Fortune 500 companies and government agencies to develop and implement solutions to resolve significant and complex business issues. His work and client experience include delivering solutions for Unilever, NASDAQ, America Online, Telefonica, BellSouth International, Cable & Wireless, US Air Force, People's Republic of China, and a host of clients in the technology, consumer packaged goods, brokerage, and telecommunications industries. Michael has proven leadership success in consulting, outsourcing, program management, and new business development with Tandem Computers, Compaq Computer, Hewlett Packard, and MJD Management Group.
He co-founded and is on the Board of Directors of Wonderland Gardens, a non-profit green space destination that serves as a community resource that connects people to nature. Michael is a Green Energy Council Ambassador and has green energy and sustainability certifications. He co-founded a non-profit after school tutorial and mentoring program for "at risk" high school students to help them gain acceptance into college. Michael holds an Executive MBA from Emory University's Goizueta Business School and a BBA (Management Information Systems) from University of Georgia's Terry College of Business.
About Mill Square Group: Mill Square Group helps companies better leverage their existing brand equity and assets in new, untapped market segments. Mill Square is recognized for creating innovative cross-touch point, diverse and multicultural marketing and customer loyalty programs for Fortune 500 companies. The Mill Square team applies ROI-driven methodologies, analytics and tools that increase productivity, reduce costs, and drive revenue for their business partners. Mill Square clients include American Airlines, Cendant, Wachovia, and Symantec. In December 2009, Mill Square Group launched an unprecedented cross-brand, online loyalty platform initially targeting high value African American consumers through selected social and professional organizations in which they are already engaged. For more information about our experienced professional team and broad industry experience, visit our website at millsquare.com or call Erin Nester at 888-322-6568.
###