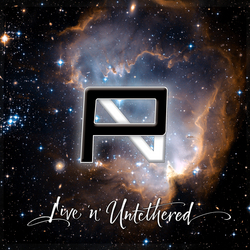 It's truly the get-down jams that define the spirit of Planetary Nights."
New York, NY (PRWEB) March 30, 2010
Planetary Nights has released a new album called Live 'n' Untethered. It contains 16 original Americana rock 'n roll songs recorded live at New York City rock venues over the past six months.
Following up on the success of its debut album Elliptical Motion, which was selected by RadioIndy as one of its "Best of 2009", Planetary Nights delivers as stripped-down garage band sound on Live 'n' Untethered.
The new album captures the spirit of Planetary Nights in flight. Here's a recent review by Billboard Discoveries of Elliptical Motion:
PLANETARY NIGHTS, "Elliptical Motion"
"Road Trip," the rip-roaring first single from Planetary Nights' 14-track "Elliptical Motion," is an ideal showcase for the musical vision of singer/songwriter R.J. McSweeney, the namesake behind the band. Licensed by ESPN for its "Sports Center," the song beckons, "We're taking a trip, we're going together/To the hills or the shore, it don't matter/Your love and your laughter, are all I'm after." Good times, huh? Equally robust "N.Y.C." offers a shout-out to McSweeney's home base, displaying his obvious penchant for classic rock, blues and soul. The more restrained "Starting Over," "If Ever," "Ebony Eyes" and "Hide Away" reveal the musician's more soulful side with equal skill—but it's truly the get-down jams—like "Luck Runnin' Out" and "Countin' On You"—that define the free spirit of Planetary Nights. With its live, garage-band template, all that's missing here is a bottle of Jack and two tickets for the band's next live outing.
Live 'n' Untethered and Elliptical Motion are available on iTunes, Amazon, CD Baby and all major online music vendors. More information on Planetary Nights can be found at http://www.planetarynights.com as well as http://www.jango.com/music/planetarynights and http://www.myspace.com/planetarynights.
###