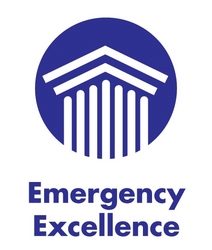 Emergency Excellence's existing benchmarking and consulting services are a perfect fit for our team ...
La Grange, IL (PRWEB) March 30, 2010
Emergency Excellence (EmEx) is pleased to announce the acquisition of emergency department consulting company, Medical Strategies and Management Systems, LLC, also known as MS2. MS2 is known for its remarkable successes in transforming struggling emergency rooms into top performers.
Emilio Belaval MD, President of MS2, will manage the two new Emergency Excellence service lines, EmEx-Transform and EmEx-Optimize. Emergency department consultants Kevin O'Connell MD and Rolando Perea RN MSN RNP will also be joining the Emergency Excellence team.
Tom Scaletta MD, Emergency Excellence President, explains, "we are very excited to join forces with MS2. Working together, we can have a tremendous impact on improving emergency department operations. MS2 has an incredible track record in helping emergency departments become extremely efficient, patient-oriented, and cost-effective."
EmEx-Transform includes an intensive six-month emergency medicine consulting engagement to help emergency departments implement needed solutions and transform into top performers. EmEx-Optimize provides long-term performance monitoring and improvement for hospital emergency departments. These two new services complement Emergency Excellence's two-day consulting service, EmEx-Consult, where emergency department consultants provide a rapid improvement plan with detailed recommendations for performance improvement.
Emergency Excellence also offers EmEx-Compare, a comprehensive and economical emergency department benchmarking service, EmEx-Award, the verification process for the Emergency Center of Excellence award, and EmEx-Contact, a powerful patient callback service that improves satisfaction and mitigates risk.
Dr. Belaval notes, "Emergency Excellence's existing benchmarking and consulting services are a perfect fit for our team, and will help us provide tremendous value to emergency departments desiring improvements in clinical quality, patient flow, and both patient and staff satisfaction.
Mark Reiter MD MBA, Emergency Excellence CEO explains, "as Emergency Excellence grows, it is very important for us to maintain the highest standards of excellence for our clients. Emilio and the MS2 team lead by example and share the EmEx commitment to helping hospitals deliver the best possible emergency care to their patients.
About Emergency Excellence:
Emergency Excellence was founded in 2008 to help hospitals improve performance and to recognize excellence in emergency care. Emergency Excellence measures emergency room performance through benchmarking and data analysis and awards the Emergency Center of Excellence designation to top-performing emergency departments. Emergency Excellence offers emergency department consulting services to improve quality, performance, and satisfaction. Emergency Excellence also offers a patient callback and patient satisfaction survey solution.
###