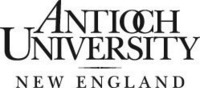 Essential to that goal is the unification and integration of our system.
Keene, NH (Vocus) March 31, 2010
Antioch University New England's Keene campus is about to benefit from a $7 million multi-campus initiative announced by Antioch University, based in Yellow Springs, Ohio. The new Chancellor's Discretionary Academic Innovation Fund at Antioch University will enable the university's five campuses in four states to work together on joint educational ventures. The Chancellor's Fund is just one of the new initiatives Antioch University has implemented to strengthen collaboration and community between its multiple campuses and stand-alone programs.
The university has committed to spend $7 million over the next four years on cross campus and program initiatives. The initiatives will focus on information technology, advancement and development, a Virtual Learning Commons that would provide services to students and faculty across campuses, an Antioch University library expansion, and cross-campus/university-wide academic initiatives funded by the Chancellor's Fund that encourage the sharing of faculty, programs, and curriculum. A new shared wordmark further cements Antioch University's multi-campus connections.
"Our aim across the next decade is to ensure that Antioch University is demonstrably and reputably a creative university in the vanguard of progressive education," said Antioch University Chancellor Tullisse (Toni) A. Murdock. "Essential to that goal is the unification and integration of our system."
Antioch University New England president David Caruso notes that the new initiatives will bring opportunities and support to AUNE. "Our campuses, while separated by great distances, share many qualities in common. These collaborative efforts will strengthen each campus while fostering a greater sense of unity and collegiality between campuses."
Cross-campus efforts have already begun in the areas of information technology and advancement and development.
About Antioch University New England (AUNE)
This is Antioch University New England's forty-sixth year as an institution of higher education. Located in Keene, New Hampshire, AUNE offers rigorous, practice-oriented, values-based master's, doctoral, and certificate programs to more than one thousand students. Degrees in education, leadership and management, environmental studies, and psychology reflect a dedication to activism, social justice, community service, and sustainability. Antioch University New England is the oldest and largest of Antioch University's graduate campuses. For more information about Antioch University New England visit our web site at: http://www.antiochne.edu.
About Antioch University
Antioch University, a visionary academic community composed of five campuses in four states, is uniquely capable of bringing its students' brightest ideals and highest ambitions to life. Each campus has its own distinct academic programs, community life, and regional or national identity. Antioch University is founded on principles of rigorous liberal arts education, innovative experiential learning and socially engaged citizenship. The multiple campuses of the University nurture in their students the knowledge, skills and habits of reflection to excel as lifelong learners, democratic leaders, and global citizens who live lives of meaning and purpose. For more information visit: http://www.antioch.edu.
# # #