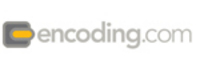 "By working with Encoding.com, we were able to integrate Apple's specification for HTTP streaming into our application and are excited to be using this technology, which provides bit-rate switching and skip ahead." Jeremy Farber, CTO of CarDomain Network
San Francisco, CA (PRWEB) March 31, 2010
Encoding.com, the leading global provider of studio-class online video encoding services, today announced support for HTTP Live Streaming for Apple's iPhone, iPod touch, and the soon to be released iPad mobile devices. HTTP streaming enables publishers to provide users with a better video experience by continuously adapting the video stream in real-time to match the user's available bandwidth. Encoding.com is excited to bring Apple's new capability to the five hundred customers currently in its roster. CarDomain Network, the web's largest community for auto enthusiasts, is using Encoding.com's HTTP live streaming support for the launch of its new StreetFire.net iPhone application.
Starting with iPhone OS version 3.0 and QuickTime X, video producers can deliver streaming audio and video over HTTP from an ordinary web server for playback oniPhone, iPod touch, and iPad mobile devices. This is called HTTP Live Streaming and supports both live broadcasts and video on demand. Because it uses HTTP, most edge servers, media distributors, caching systems, routers and firewalls support this type of streaming.
Encoding.com also enables streamlined video encoding for other popular mobile devices including: Android G1, Blackberry Storm, Droid, Nokia, PSP, and Zune. Many of these devices have their own video format requirements. Encoding.com saves content providers hours of research and experimentation by providing simple presets so that videos can be quickly and seamlessly encoded for the target device.
"We have gone through the approval process several times with Apple to deliver video to our customers. Each and every time we were rejected due to bandwidth usage limitations," said Jeremy Farber, CTO of CarDomain Network "By working with Encoding.com, we were able to integrate Apple's specification for HTTP streaming into our application and are excited to be using this technology, which provides bit-rate switching and skip ahead. This also allowed us to use all of our existing storage and CDN capacity to produce and deliver a new experience to our users, with very little cost overhead."
"CarDomain's technology-savvy users require the utmost performance and speed in both their cars and their online video experience," said Gregg Heil, CEO of Encoding.com. "We are committed to supporting leading-edge video content providers, like CarDomain, to ensure the highest quality experience for viewers on the web and mobile devices."
About Encoding.com
Encoding.com is the world's largest online video encoding service provider supporting many popular video sites, agencies, and website development platforms. Encoding.com makes transcoding video into all popular formats easy, cost-effective, and instantly scalable. As the first and only encoding service offering service level agreements, Encoding.com removes the necessity for its customers to make heavy investments in expensive hardware/software solutions and overhead required to manage high-volume video transcoding needs and backs it with a wait-time service level guarantee. Encoding.com received Series A funding in 2010 from Metamorphic Ventures and angel investors: Patrick Condon, Fred Hamilton, Zelkova Ventures, Dave Morgan and Allen Morgan. This Software-as-a-Service (SaaS) business is based in Denver, Colorado and San Francisco, California. For more information about Encoding.com, visit http://www.Encoding.com.
# # #