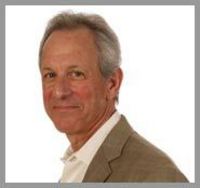 How many more babies will die before action is taken to protect our most vulnerable citizens.
Minneapolis, Minn. (PRWEB) March 17, 2010
Child safety lawyer Fred Pritzker recently filed a report with the Consumer Product Safety Commission (CPSC) regarding the death of a 3-month-old Cincinnati, Ohio baby whose suffocation death was allegedly associated with the use of a sling-style infant carrier.
A few weeks later, on Friday, March 12, the CPSC issued an official warning regarding the risk to babies of suffocation associated with infant sling use. The CPSC warning can be found at http://www.cpsc.gov/cpscpub/prerel/prhtml10/10165.html.
"Our clients have lost their baby, and the response of the CPSC is to issue a warning," said Pritzker. "Our law firm is calling for recalls of all sling-style infant carriers associated with the death of a baby."
"The warning states that CPSC is investigating at least 14 deaths associated with infant slings," continued Pritzker. "How many more babies will die before action is taken to protect our most vulnerable citizens."
Because these products have not been recalled, babies continue to be at risk of two types of suffocation death, according to the CPSC warning: 1) rapid suffocation when the sling's fabric presses against the baby's nose and mouth, blocking the baby's breathing and suffocating the baby within a minute or two; and 2) slow suffocation when the sling keeps the infant in a curled position, bending the chin toward the chest and restricting the babies airways. This slow suffocation is called positional asphyxia, and the airway is so restricted that the baby is unable to cry for help.
At the Juvenile Products Manufacturer's Association meeting on March 9, just days after our report of another baby death in a baby sling, CPSC Chairman Inez Tenenbaum had this to say: "We know of too many deaths in these slings. The time has come to alert parents and caregivers."
We beg to differ. The time has come to do far more than alert parents and caregivers. The time has come to recall these products and require all products for infants and children to be tested exhaustively before they are allowed on the market. In addition, the CPSC must have the authority to recall unsafe products as soon as there is evidence they pose a risk of harm.
Attorney Fred Pritzker represents children and their families in lawsuits against manufacturers and has recovered millions on their behalf. His law firm, Pritzker Olsen, P.A., is a national firm, and our attorneys have been interviewed and quoted by The New York Times, The Wall Street Journal, USA Today, and others. The firm has offices at Plaza VII, 45 7th St. So., Suite 2950, Minneapolis, MN 55402. To contact Attorney Fred Pritzker call 1-888-377-8900 (toll free) or visit http://www.pritzkerlaw.com.
###