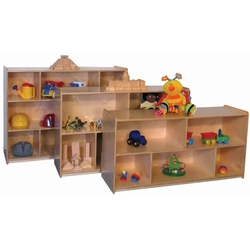 "Our mission is to provide furniture and toys designed to enhance children's cognitive, cooperative and physical motor development while providing long lasting value," said Alycia Shapiro, Vice President of SensoryEdge
Canoga Park, Calif. (PRWEB) April 22, 2010
SensoryEdge an online source for high quality kids furniture, waiting room toys, classroom rugs, educational and therapy based products announced today that it will now carry Strictly for Kids Head Start and Military Child Care Quality Furniture. These products complement SensoryEdge's other product lines of premium products that support and provide tools for early childhood development.
"Our mission is to provide furniture and toys designed to enhance children's cognitive, cooperative and physical motor development while providing long lasting value," said Alycia Shapiro, Vice President of SensoryEdge. "As part of their ongoing efforts SensoryEdge is continually enhancing and improving its lineup of products."We are introducing Strictly for Kids Classroom Furniture as a means to support this development and provide our clients with a wide range of kids furniture for schools and homes", continued Shapiro.
Strictly for Kids Head Start classroom furniture provides extremely high quality furniture for infant and toddlers, preschoolers and before and after school classrooms. This state of the art line includes many age and developmentally appropriate features to enhance the early learning environment, along with the perfect mix of old world craftsmanship, the latest advancements in materials, with an emphasis on green materials and business practices. It is by far the most elegant, well crafted, durable line of products on the market today, with a lifetime warranty on the furniture and a 15 year warranty on playground equipment. It is designed specifically to meet and/or exceed all standards for the U.S. Military, Head Start and Early Head Start Programs as well as all elite Child Care facilities. The products are ideal for programs that strive to offer the very best quality for their children, who are in business for the long haul and do not wish to replace their products after the original purchase. These products are engineered to ensure that the furnishings will still be in use for decades after the original buyer has left the agency, leaving an intangible legacy for our future children.
"This is a historical period for the child care industry" said Dale Fusch of Strictly for Kids. "The Obama Administration is committed to an unprecedented level of funding for child Care, with the additional funding of $2.1 Billion already invested into Head Start and Early Head Start programs and $2 Billion into the Child Care and Development Block Grant. The administration is currently funding another $1 Billion for the U.S. Military Child Care programs, with a proposed $989 million boost in funding for Head Start for FY 2011."
"Much of this funding is tied into quality initiatives, and is to be used to improve the quality of existing programs as well as open new, high quality child development centers," said Mr. Fusch. Improving the quality of Head Start programs has become a priority for the Administration for Children and Families. There has never been a more opportune time for these agencies to upgrade to the highest quality furniture and playground equipment available for their programs.
About Sensory Edge
At SensoryEdge, we understand the importance of providing caregivers, teachers, and therapists with the right products that help children play, learn, and stay focused. SensoryEdge is dedicated to providing high quality, competitively priced, innovative items with the focus on educational and therapy based products. Offerings include: products for waiting areas, bedrooms and playrooms, table and chair sets, carpeting, play cubes and other items that fit in homes, schools, daycares, and lobbies.
About Strictly for Kids
Strictly for Kids is a company with a greater mission, one with a conscience, both towards the learning environment and the environment we live in. We are introducing many new green materials to the marketplace. What we manufacture is designed to last, look and function extremely well for decades. The designs incorporate the latest research into learning, with many features and products that are not available through other sources. We specialize in products for programs that often are difficult to find quality products for, such as infants (with our spectacular playgrounds, room dividers and lofts) through school age (with the only full line of furniture for after school programs on the market). The safety of our line is unprecedented and we strive to design all of our products to meet and often far exceed all current industry guidelines and regulations.
###