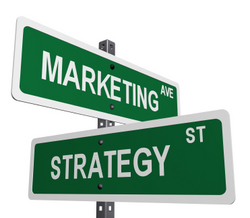 Entrepreneur resources are what make dreams reality.
Boise, ID (PRWEB) April 22, 2010
Officially launching with this press release, EntrepreneurFreak.com invites business students, entrepreneurs, and professionals to gain an upper hand in life and discover new entrepreneur resources that will help them succeed in today's marketplace. Attending business school and reading guru books are not enough in 2010. "It takes specialized knowledge of specific entrepreneur resources to compete at a competitive level in this day and age." -- Lars Knutsen founder of EntrepreneurFreak.com.
Essentially, EntrepreneurFreak.com is a dashboard to quickly and easily locate entrepreneur resources to effectively start a business, make money, and enjoy life. Entrepreneur resources are effortlessly found whether searching for ezine advertising, search engine optimization, wholesale/dropshippers, or information on how to trademark a business. The abundance of information available at Entrepreneurfreak.com makes it easy to find specific items as well as discover new resources that will help drive success.
Lars Knutsen is going to show the world that entrepreneur resources are what make dreams reality. Starting with this press release, EntrepreneurFreak.com will use entrepreneur resources featured throughout the website and showcase the results for all to see. Tune in and watch Lars take EntrepreneurFreak.com to the top!
About EntrepreneurFreak.com:
Lars Knutsen, a senior at Boise State University, and founder of EntrepreneurFreak.com experienced first hand the extensive amount of time it takes to locate, analyze, and purchase quality entrepreneur resources while preparing a business proposal last year. Professors taught business theory but did not explain what entrepreneur resources were available, or which entrepreneur resources should be used. It became obvious to Lars that a website devoted to entrepreneur resources would be very useful and extremely valuable for entrepreneurs as they start and grow their business.........That was the beginning of EntrepreneurFreak.com.
###