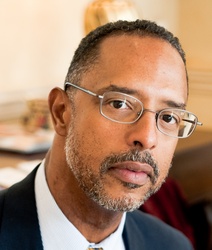 "Be the tortoise, not the hare!" John E. Ellis, MD
Chicago, IL (PRWEB) April 13, 2010
Dr. John Ellis, a 52-year-old Chicago physician, lost 125 lbs over 2 years without surgery. The combination of his personal struggles and successes, along with his medical knowledge, can teach and inspire others.
While he cared for patients with heart disease for many years as a cardiovascular anesthesiologist, he neglected his own health. As a medical school Professor, he conducted and published research about heart disease and obesity, but had not always applied the lessons learned to himself. After a series of potentially life-threatening illnesses, he devoted himself to changing his lifestyle in healthy and sustainable ways.
Dr. Ellis created a new regimen including regular exercise (equal parts aerobic and resistance training). He also changed his diet by eating well-seasoned foods low in fat, high in complex carbohydrates, and rich in taste. His core foods are a wide variety of green vegetables and fruits, sweet potatoes and brown rice, along with flavorful steamed fish and meats. In doing so, he has gone from "living to eat" to "eating to live."
In time, these changes improved his quality of life. As he shed pounds and inches, he no longer needed CPAP (continuous positive airway pressure) to treat obstructive sleep apnea. He was able to continuously reduce his antihypertensive (blood pressure) medications until he no longer needed any at all. His cholesterol fell; his energy increased.
Dr. Ellis has launched a new blog HowILost100lbs.com to help others navigate the road from fat to fit. The blog combines his personal experiences with obesity and wellness, with timely analysis of new medical information about obesity. He is also a compelling teacher and dynamic speaker.
His story demonstrates there are no quick and easy solutions for weight loss. But his success proves that deliberate, sustained lifestyle modification can work. Dr. Ellis' mantra: "Be the tortoise, not the hare!"
For more information on Dr. Ellis' personal journey and medical insights, visit HowILost100lbs.com or call 773-661-4072.
###