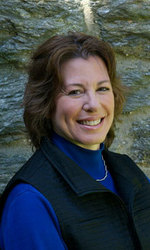 Philadelphia, PA (PRWEB) April 27, 2010
Saint Joseph's University, the choice of working adult students interested in leadership, organizational development, change, and self-development for over 20 years, is proud to announce it is now offering its respected Master's in Organization Development and Leadership (MODL) degree program online. An overview of the program, course descriptions, career information, and faculty bios are available at http://www.sju-online.com.
This innovative, interdisciplinary program combines academic rigor with a focus on building leadership skills and understanding organizational dynamics. Students will be better equipped to successfully navigate today's complex organizations with effective, inspiring communication and lead sustainable change. Students study a variety of organizational development theories, models and tools, including emotional and social intelligence, leadership styles, team dynamics, cultural competence and effective communication.
Inherent in Saint Joseph's University's MODL program is a hands-on approach that emphasizes experiential learning and encourages students to apply what they learn in class to their current work environments. Instructors in the programs — leaders in their own organizations, consultants to Fortune 500 companies, and executive coaches—use experience from their own careers and a global perspective to give students a real-world perspective on organization development and leadership.
"Offering the Organization Development and Leadership master's degree in the online format opens up this exciting program to potential students around the country and the world," says Felice Tilin, PhD., Program Director of the Organization Development and Leadership program. "We are very excited to move forward and continue educating strong inspired leaders who are innovative and can rise to the challenges of the 21st century".
About Saint Joseph's University
Founded in Philadelphia by the Society of Jesus in 1851, Saint Joseph's University promotes an environment of open-minded investigation and debate and is dedicated to producing graduates who will use their skills to improve the common good. Saint Joseph's University works to develop the minds and abilities of men and women in a challenging academic environment steeped in the enriching Jesuit tradition of cura personalis, or care of the entire person. In the 2010 edition of "America's Best Colleges," U.S. News & World Report ranked Saint Joseph's University among the top 15 master's universities in the north for the 12th consecutive year.
###