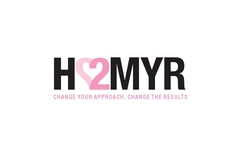 Philadelphia, PA (PRWEB) April 1, 2010
Relationships are ready for a new tool: How 2 Manage Your Relationship (H2MYR) announces the launch of its premier online relationship management system, designed to help couples connect in a way like never before. This innovative and easy-to-use interactive website facilitates communication and actions between couples by using Web 2.0 technology to reduce common barriers. H2MYR provides the ability for a couple to act on personal information - gifts items, significant dates or events, personal needs and wants, and much more. Not intended to replace verbal communication, instead H2MYR provides accessible information in one private location and promotes increased interaction in today's fast-paced world.
Designed for married or committed partners the low priced subscription-based H2MYR system features How 2 Manage Your Man (H2MYM) and How 2 Manage Your Woman (H2MYW) components; both portals are included with one subscription. These uniquely designed, separate portions are customizable, and each user can personalize their own pages at their own pace. Once a couple is registered on H2MYR.com, the first step is for the woman to complete a comprehensive profile questionnaire.
The H2MYR system uses this profile questionnaire information to communicate needs and wants from the woman to the man in a friendly non-threatening way that we call "man language." The woman has the opportunity to select and store suggested gifts and important dates, as well as personal information that will assist the man in acting on these often neglected items in a relationship. Extensive focus groups identified other items, which are entered into the user's exclusive H2MYR "Love List". These include their own category of Words, Actions, Time and Touch. The H2MYR system provides a vehicle for responses to these items stored in a single private location, accessible to both the man and woman. With this information, and user selected prompts and reminders, the H2MYR system goes to work promoting enhanced verbal communication, as well as prompting action on these important items in a relationship.
The H2MYR system also manages gift selection and purchases over the internet, permitting the user to create a personalized "Gift List" with a convenient H2MYR link to the exact item, size, specification, color and pricing for future purchase at holidays or special occasions. Using user specified pre-determined prompts, the H2MYR "Gift List" makes gift buying simple using a convenient "shopping cart." Users also are encouraged to input significant dates or events that are important to their unique relationship and set up reminders for future action. That can include dinners at favorite or "dying-to-go-to" restaurants, weekend getaways, or other items.
The system is designed to challenge the participant's communication and action towards seeking a stronger relationship, and is categorized into three levels of increasing difficulty. All couples start at the beginner level and must successfully master basic communication skills using the H2MYR system before progressing, and unlocking additional user features. Each progressive level expands the profile questionnaire and seeks additional information to deepen the communication and action between the participants.
Certain levels of subscriptions also include a 100-page illustrative How 2 Manage Your Man handbook, specifically provided to the woman, which guides couples through the system and provides a light-hearted look at the age-old differences between men and women.
H2MYR is a subscription-based service; costs for subscriptions vary based on membership length. Free trials are available. For more information, please visit http://www.h2myw.com e-mail us at PR@H2MYR.com, or call 610-446-2868.
About H2MYR
H2MYR is the premier online couples private relationship management website. The ultimate goal of the H2MYR system is to simplify and strengthen the connection between a man and a woman so both parties can enjoy a more loving, intimate and exciting relationship. H2MYR utilizes a Web 2.0 approach that creates a private social network for a man and a woman to share. http://www.h2myr.com
###