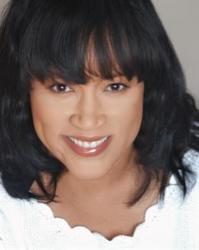 I've been a fan of Jackee for years. Now that I've gotten to know her personally I'm even more impressed. We're excited to be working with Jackee as GBG continues to help families everywhere improve their health & wealth. GBG Founder & CEO, Stuart Finger
Vacaville, CA (PRWEB) April 2, 2010
GBG proudly announced today the addition of Jackee Harry, star of TV, movies and theatre, as an official Spokesperson. Ms. Harry, who won an Emmy for her role as Sandra Clark on the hit TV series, 227, has teamed up with GBG, a national Health & Wellness company, with corporate offices in Vacaville, Ca. to promote improved health and wealth across America.
Ms. Harry has extensive experience in theatre, daytime television, primetime television, movies, and has even loaned her voice to animated films. She has done it all. Ms. Harry recently wrapped the final season of CW's "Everybody Hates Chris" and has been touring the country with J.D. Lawrence's production of "The Cleanup Woman," which is being developed into a feature film and TV series. Because of her international exposure, Ms. Harry's alliance with GBG will help promote the mutual goal of improving the life, health and wealth of families across the nation….and beyond.
In addition to her acting career, Ms. Harry has consistently been active in a variety of philanthropic endeavors, including this year's "Trump AIDS" initiative, which she co-chaired with Danny Glover. While working with GBG, Ms. Harry will expand her big-hearted giving ways, coordinating with a variety of national organizations.
GBG is a fast-growing company, but is not a large conglomerate – nor do they have hundreds of products in their line. GBG is a privately owned company, located in the pure, open grasslands of beautiful Northern California. Their lead product is the exclusive GBG 10-in-One Liquid Multi-Vitamin and Mineral Super Formula, which is literally 10 Formulas in one. GBG's focus on this superb formula is complimented by a one-of-a-kind product – both at unbeatable prices.
While Ms. Harry has been approached by a variety of companies over the years to represent their products, she has never promoted a single company or product until now – until GBG. When she realized that her vision aligned perfectly with GBG's mission, she knew that this was a perfect match. The terms of the contract between Ms. Harry and GBG are confidential, but both parties have made a strong commitment to a multi-year deal.
To learn more about GBG and see the great opportunity that Ms. Harry is so excited about, please visit http://www.GBGJackee.com
# # #