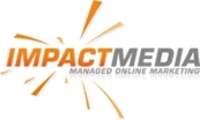 We have high hopes for the Compton website and we are sure that with this additional expertise on our side, we will be able to help the company achieve great things moving forward."
Southampton, UK (PRWeb UK) April 1, 2010
Leading provider of concrete garages, Compton Buildings, have enlisted the help of Impact Media to manage their website's ongoing SEO work. With the Internet providing a key part of their business, ensuring that the site achieves decent rankings for the right terms is absolutely essential.
Compton Buildings have been building and selling garages since 1958. In that time they have maintained an enviable reputation and helped to create thousands of unique building for their customers. It isn't just concrete garages that they produce though; their range includes a full cross-section of garages, commercial buildings, sheds and workshops. All of which they supply and build on behalf of their customers. All installers are fully qualified and highly qualified; in fact, so confident are they in the quality of their buildings, each one comes with a 10-year guarantee.
Despite being one of the foremost names in the creation and installation of concrete garages, Compton Buildings are well aware that they need to continue their marketing online. Recognising the power of search engines to draw in targeted traffic, they looked at getting some expert assistance in Search Engine Optimisation.
Compton's Marketing Manager Neil O'Sullivan explains why they needed SEO help and how they came to choose Impact Media to provide it, "We have been doing SEO on our site for some time; but we felt we needed a fresh perspective to really get it higher in the search engine rankings and attract more customers to the Compton Buildings website. Impact Media ticked all the boxes for us, having a good track record in improving SEO performance of the sites they work with and not tying us down to a long-term contract."
He continued "We have high hopes for the Compton website and we are sure that with this additional expertise on our side, we will be able to help the company achieve great things moving forward."
Impact Media's Head of Search, Adrian Bold, was equally pleased to have Compton Buildings on board, saying "Compton are an established brand. They've developed a great reputation in their half a century of creating garages, so working on their website's SEO should provide a good challenge for our team. We've got a great foundation and I'm confident we can help Compton Buildings achieve their online goals."
About Compton Buildings
Established in 1958, Compton Buildings have been creating top quality concrete garages from their Warwickshire base for more than half a century. In that time they have maintained a reputation for excellence in all of the buildings they provide. Far from simply offering concrete garages, they also supply workshops, prefabricated buildings and commercial premises to a wide variety of satisfied customers. Compton not only supply garages, but will also build them for their customers; an all-inclusive service which sets them apart from most competitors.
About Impact Media
Founded back in 2006 by Managing Director Ben Norman, Impact Media is a leading SEO Company in Southampton with a diverse and exciting customer base. Offering a range of Search Engine Marketing Services, the Hampshire-based firm are able to provide complete solutions for clients from all industries and companies of any size. Find out more at http://www.impactmedia.co.uk.
###