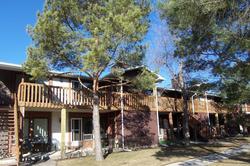 With 700-sq-ft bungalow houses selling for well over $200,000, condominiums of over 1100 sq ft can be purchased for around $160,000. These make an excellent choice for the First Time Buyer.
(PRWEB) April 1, 2010
Condominiums are once again proving to be an excellent value and alternative for home buyers in Winnipeg's hot housing market. And with 259 condos in all price-ranges, there is sure to be something for everyone.
At a time when a typical 'starter home' in a nice south-end neighbourhood is selling for well over $200,000, condominiums with amenities such as insuite laundry, full appliances, air conditioning and balconies can be found for around $160,000.
Bo Kauffmann of Remax Performance Realty reports that a few years ago, buyers found condos to be an excellent value, as house prices started to spiral upwards. For a couple of years, condos then also increased in value, almost catching up with the hot housing market. "A recent sharp upward trend in house prices has opened the gap between houses and condos once again," Bo reports. As he comments in his "Winnipeg's Real Estate Blog", at http://bokauffmann.com, first time buyers are having a challenging time competing for houses which receive 10 or more offers.
"I recently listed a south-end home, 700 sq ft, no garage, no appliances and approximately 40 yrs old. It received 11 offers and sold, unconditionally, for tens of thousands above list price. On the other hand, I can find an 1100 sq ft townhome condo with central air, central furnace, insuite laundry and full appliance package for approx. $165,000."
But he reports, Condos aren't just for First Time Buyers. "It's really a life-style choice. I recently wrote an article about the 7 most popular reasons for choosing a condo." You can read the full article at http://bokauffmann.com/2010/7-reasons-for-buying-a-condo-in-winnipeg/
"Currently we have 259 condos, ranging in prices from below $100,000 all the way up to over $1 million. If condos are on your 'maybe-list', e-mail me anytime. As a current condo-owner, I do know the subject and would love to help you find the perfect new home.
###