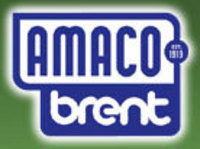 Indianapolis, IN (PRWEB) April 1, 2010
If someone visits Booth 306 at this year's National Council on Education for the Ceramic Arts (NCECA) Conference, they will find AMACO's ceramic gallery. In addition to these fabulous pieces of artwork, there will also be many well known artists in attendance to discuss their ceramic art techniques. Visit the AMACO booth and meet your favorite pottery artist!
The 44th annual NCECA conference is being held in Philadelphia this year. This highly popular conference will take place at the Pennsylvania Convention Center from March 31 to April 3, 2010. AMACO is quite proud to be a part of this national conference dedicated to ceramic art education. This year AMACO will have artists in their booth along with their artwork. The AMACO ceramics gallery artists include: Rimas VisGirda, Debra Fritts, Don Reitz, Jeffrey Nicholas, Linda Arbuckle, Fong Choo, Kathy King, Danny Messenger, Macy Dorf, Paul Andrew Wandless, Cathy Brooks, and Elaine Coleman just to name a few.
The theme for the conference this year is independence. The thought behind this theme is that independence celebrates the individual and the choices they make. Each individual artist has the independence and freedom to create their works of art as they see fit. Being able to express yourself through artwork is definitely something to be celebrated. Each artist that will be appearing at the AMACO booth has their own unique style that sets them apart from everyone else. Without this independence we wouldn't be able to enjoy their fine works of art.
NCECA is a not-for-profit organization that provides resources for individuals, schools and organizations that all share an interest in the ceramic arts, just like AMACO. They promote the ceramic arts through education and inspiration for all of their members. As an NCECA member you will have access to all sorts of valuable resources within the ceramic arts field, plus discounts on ceramic materials and supplies. The NCECA conference is something that anyone who is interested in ceramic art should attend. You will find that there are countless artists available to lend their expertise and to offer invaluable advice.
For further information about the 44th Annual NCECA Conference or the supplies available through American Art Clay Company visit http://www.AMACO.com, or call (800) 374-1600.
###