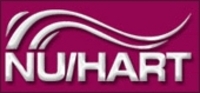 "In today's busy world, Nu/Hart's NeoGrafting procedure has become a wonderfully viable option for clients that are looking for the combination of faster healing time with minimal disruption to their schedule."
Pittsburgh, PA (PRWEB) April 2, 2010
Nu/Hart, a world leader in hair transplants, recently introduced a revolutionary new procedure called NeoGrafting which provides a highly effective solution for hair loss. Also referred to as "Follicular Unit Extraction," this new, innovative procedure ensures rapid recovery and minimal discomfort.
NeoGrafting is where individual follicular units are strategically harvested directly from the donor area (back or sides of the head) by scoring the skin, and then the units are gently and individually extracted from within the scored circle. The follicular units are then immediately transplanted into the thinning and balding area. Unlike conventional hair transplants, this method does not involve any linear incisions at the back of the head, and grafts are extracted one at a time and transplanted to the thinning and balding areas.
The procedure involves minimal discomfort and is relatively painless. There are no bandages, no linear scars at the back of the head, no stitches to be removed, in many cases no shaving of the donor area, and generally no follow-up visits are required following the procedure.
According to Kathy Smith, President of Nu/Hart, "In today's busy world, Nu/Hart's NeoGrafting procedure has become a wonderfully viable option for clients that are looking for the combination of faster healing time with minimal disruption to their schedule."
The session takes a few hours but during the procedure itself, the client can sit back, relax and watch TV or listen to music without feeling any discomfort at all. However, it is important that all prospective transplant clients find out if they are good candidates for the procedure. Those who are not good candidates for the NeoGrafting procedure may be eligible for Nu/Hart's more conventional Rapid Results hair transplant procedure. Both procedures generate excellent results. Nu/Hart offers a free consultation to make this assessment, and will develop a hair transplant program that is customized to meet the individual needs of clients.
"Nu/Hart dedicated eighteen months in researching and testing the best instruments to be used for NeoGrafting," Smith explained. "We are now satisfied that our methods reduce session time and guarantee that few follicles will be transected in the process. Also in some cases, we are able to clip the hair that is getting extracted and no shaving is necessary. Our findings proved again that the medical team and instruments need to be customized to fit each client's particular situation and goals. We used an automated follicular unit extraction instrument when possible."
Nu/Hart Hair Clinics operates clinics worldwide including New York, Chicago, Atlanta, Pittsburgh, Philadelphia, Puerto Rico, London, Dubai, Hong Kong, Mumbai and Manila.
At these eleven centers in the U.S. and overseas, Nu/Hart's 16 physicians have performed over 30,000 individual hair restoration procedures on clients from over 40 countries over the past 20 years.
Nu/Hart doctors have treated American, European, Indian, Middle Eastern as well as Asian and African clients and are U.S.-trained and Board-certified. For further information or to schedule a free, private consultation, call: 800-833-1964 or 412-928-4620 visit their multi-language web-site at http://www.nuhart.com.
# # #