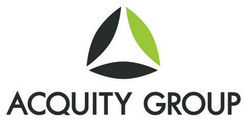 We certainly recognized the value of integrating our alerts with Twitter
Chicago, IL (PRWEB) April 1, 2010
Acquity Group, a leading services firm that focuses on digital solutions, announced today that it has launched Metra's mobile-optimized web site that extends its online capabilities to a commuter's mobile device.
After helping Metra launch its enhanced web site with eCommerce functionality last September, Acquity Group was charged with the task of developing a mobile-optimized site that would enable commuters to access schedule and station information, view service alerts, and purchase recurring ticket orders via their mobile device. It is part of an ongoing digital strategy initiative Metra has undertaken to better serve its commuters and make their lives easier.
As the Chicago metropolitan commuter rail service, Metra knew it needed to accommodate the greatest percentage of Metra riders' mobile devices when deploying its mobile site. To this end, Acquity Group built two fully functional versions of the mobile site: one to work on all phones with browsers, and another enhanced interface for smartphones like the iPhone, Android and Palm Pre that is more visually compelling and touch-friendly. Both versions are equipped with device detection, allowing users who access Metrarail.com from a mobile device to automatically be redirected to an easy-to-use mobile interface.
Usability testing played a prominent role in the online functionality that was converted to the mobile site. Acquity Group translated the most commonly used features on Metrarail.com to Metra's mobile site, tracking web analytics and incorporating feedback from e-mail, phone, and in-person conversations with Metra riders.
Mobile site users can now conveniently access their "My Metra" account, "My Next Trains" timetable, e-mail preferences and train service advisories and alerts. The mobile site also features a station locator utilizing GPS for GPS-enabled phones, downtown Chicago station maps, as well as the capability to manage recurring ticket orders. Users who do not yet have a "My Metra" account will have to sign up online before using it on the mobile site.
ECommerce functionality works in a similar fashion, with users initially entering credit card information and completing a transaction on the desktop version of Metrarail.com in order to activate mobile 1-click purchasing. If riders normally buy a 10-ride pass, for example, only their credit card Security Code must be entered to complete the transaction on their mobile device. Metra's mobile site is PCI-compliant and equipped with all the same security features as Metrarail.com.
Based on commuter feedback, several new features have been added to the mobile site that will likewise be developed for Metrarail.com. After Metra commuters search for specific train schedule information on their phone via "My Next Trains," for example, a cookie is written in the device that provides a quick link on the mobile homepage for future access to that same timetable.
"It's about minimizing the steps it takes to access information," said Kevin Ellenwood, Acquity Group Director. "Metra has been smart to recognize that in today's world, it's all about convenience and accessibility. They enabled riders to buy tickets online, so the mobile-optimized site is the next logical step toward further expanding upon that convenience."
Ellenwood added that Metra customers also desired to know how many stops a train would make. This feature, in addition to the "My Next Trains" 'previously viewed schedule' and recurring ticket purchase functionality, will all be incorporated on the desktop version as well.
As part of the mobile site launch, Acquity Group also created service alert integration with Twitter, with one main feed and 11 specific service line feeds. Through Metra's Content Management System (CMS), service alerts need to be created once for posting on the Metra web site, which is then distributed via e-mail to those on the mailing list, made available on the mobile site, and posted on a main Metra Twitter feed as well as the relevant service line feeds.
"We certainly recognized the value of integrating our alerts with Twitter," said Jim Peffer with Metra Corporate Website Management. "It's all part of our strategy to become more accessible to the commuter, incorporating a multi-channel approach that leverages social media and the convenience of mobile web sites. After all, we are a commuter service. Metra passengers need access to train information while traveling to and from their destination. We're delivering on the promise to make their commute more convenient."
While Metra's legacy non-optimized site saw an average of 4,000 mobile page views per day, initial estimates anticipate the new mobile-optimized site will drive approximately 8,000 mobile visits per day -- with 25 percent of visitors to Metrarail.com completely mobile within the next six months.
About Metra
Metra provides commuter rail service between the downtown Chicago business district and 239 stations in Northeastern Illinois over 11 routes totaling nearly 500 route miles. Metra operates about 700 weekday trains, providing more than 300,000 passenger trips a day. For more information, visit http://www.metrarail.com.
About Acquity Group
Acquity Group delivers award-winning, tailored solutions to elevate brands and businesses by maximizing the digital channel. Acquity Group's innovative strategy, marketing & design, IT planning, and commerce & content services are the cornerstone of effective digital communication for today's leading brands. Acquity Group is headquartered in Chicago and has offices in Irvine, CA; Los Angeles, CA; Overland Park, KS; Scottsdale, AZ; and Dallas, TX. To define a unique perspective for your business, contact Acquity Group at http://www.acquitygroup.com.
# # #