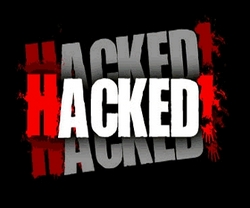 "Even if a hacker gains access to your PC, they still need dig to get what they're after -- whether it's access to your Facebook or bank account. The best way to help keep yourself protected is to password-protect and encrypt your data," says Dennis.
(PRWEB) April 22, 2010
A recent technology report by security firm Trusteer suggests that 73% of people online share passwords which they use for online banking, with at least one non-financial website. The survey was conducted with over 1 million participants.
Perhaps even more staggering is that 47% of the users in this study share both their user ID and password with at least more than one non-financial website.
"Using the same ID and password on more than one website is not just bad practice -- it's very risky business that can easily land you in financial ruin," says Dennis Faas of the Infopackets.com Windows and Technology Newsletter.
"We report a lot on these sorts of stories. Today, hackers use multi-layered exploits that are crafty. It's not just about keeping Microsoft Windows and all your programs up to date -- it's about educating yourself and staying safe online. We promote that a lot in our Windows newsletter," he continued.
What To Do If You've Become Hacked
In the movies, hackers have instantaneous access to all the goods once a system is compromised. But that's only when they know the correct password.
"Even if a hacker gains access to your Windows PC, they still need to some digging in order to get what they're looking for -- whether it's access to your Facebook account or your bank account. The best way to help keep yourself protected is to password-protect and encrypt your data," says Dennis.
Avoid Being Hacked In The First Place
Encrypting sensitive information is easy to do, yet often overlooked. Even if unauthorized individual had full access to your system (such as a hacker), they wouldn't be able to open your protected files they are encrypted with a password.
But, there is a catch.
"Not just any password will do. You need to use strong passwords because weak passwords are easy to guess. If you don't use a strong password to protect your data or online logins, it's game over," Dennis concluded.
Best Practices for Online Password Protection
Simply put, strong passwords make it near-impossible for hackers to gain access to your personal information. Thus, utilizing a unique, strong passwords for everything you do online and offline is essential.
Additional safe password practices include storing your passwords in a safe place (whether it's in digital form, or on a piece of paper), changing a password immediately if it has been compromised -- and of course, never share your passwords with anyone.
BONUS Report: How to Generate Strong Passwords -- Automatically, Every Time
If you enjoyed this article, be sure to grab our supplementary report, "Top 10 Passwords You Should Never Use" -- included is a free Password Management program: capable of generating industry-strength, strong passwords with encryption. It can automatically log you into web sites, plus password protect documents, images, and anything else you want to keep private and secure. It's easy to use and highly recommended.
http://www.infopackets.com/free/?report=worst_passwords
About this article: Dennis Faas is the CEO and Chief editor of Infopackets.com: a daily, digital publication dedicated to MS Windows, computing, technology trends and solutions to real life computing issues: all written in simple English. Subscription to Infopackets Windows Newsletter is free.
http://www.infopackets.com/free/
###