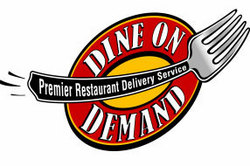 favorite Indian, Mexican and American restaurant meals delivered (to his home).
Austin, TX (PRWEB) April 20, 2010
When company owner Josh Jones started 2010 he had set a goal to find a few key components for his company which would help resolve initial growing pains any small business faces. Common areas of need such as HR, marketing, and growth forecasting were desperately needed to ensure the growth of his company were both scalable and feasible without compromising customer service. Insert Marc Corinth. Recently named Dine on Demand's new Managing Director, Corinth has brought ten years of marketing and management experience and a new sense of direction to an already successful business.
Incorporating strategic plans for new partner restaurant acquisitions, increased client retention and an extensive online marketing attack, Corinth was quoted as saying, "the future of this company is definitely on the 'up-and-up.' With the recent addition of a proprietary software tool in conjunction with an extensive marketing plan we are looking to dominate the restaurant delivery service in the Austin area and have plans for expansion into several other U.S. cities within the next 12-18 months." Corinth's initial main focus was to ensure customers received top quality service when using DOD's restaurant delivery service whether they are in Austin, Round Rock or Cedar Park. "By implementing a new software solution which was custom built for the business by Big Tree Solutions, Dine on Demand now has the ability to track every instance of the restaurant delivery process thus ensuring accurate and timely deliveries for a hungry audience," Corinth said. With just a few pieces left to place before expansion, the Dine on Demand family is looking to add a couple more key players to their Austin staff before moving into several more cities and truly expanding the business. Dispatchers and delivery drivers, or those with similar experience, are encouraged to contact Marc Corinth for immediate consideration.
Having partnered with over 50 of Austin's most popular restaurants, Dine on Demand customers have the ability to enjoy their favorite restaurant meals from the comfort of their own home, or without leaving the office when having to serve extended hours. Office Manager Tiffany Stephens from Austin-based Non-Profit software company Convio (http://www.convio.com) states that "Dine on Demand has truly gone the extra mile to ensure our staff are well fed and have given us a cost-effective, yet delicious alternative to the normal options of fast food and plain-jane catering. With delivery times being similar to that of a pizza joint, it just makes sense for us to use Dine on Demand."
Residential customers enjoy using Dine on Demand's restaurant delivery service as well. When asked why he uses Dine on Demand, satisfied customer Rod Boesel says that it's his "favorite Indian, Mexican and American restaurant meals delivered (to his home)." Boesel further went on to explain that especially during times of inclement weather, or when he's just had "one of those days" Dine on Demand's restaurant delivery service truly makes a difference to him allowing him to spend more time with his family and less time stressing.
Those interested in applying for positions with Dine on Demand are encouraged to contact Marc Corinth at Marc(at)dine123(dot)com or to call the office during normal business hours at 512.973.0333. For hungry Austinites looking to try this time-saving, tastebud tingling service, Dine on Demand has arranged for a $3 delivery fee reduction until June 1st. Simply go to http://www.dine123..com[Austin Restaurant Delivery __title__ Dine on Demand - Austin's Premier Restaurant Delivery Serivce] and use COUPONCODE: BigChange when checking out on the company's order page. Dine on Demand restaurant delivery service provides those in Austin, Round Rock and Cedar Park a convenient, cost-effective means to getting their favorite restaurant meals delivered to their home or office.
# # #