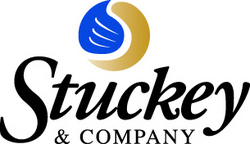 Lake Saint Louis, MO (Vocus) April 1, 2010
According to an article in the October 1, 2009 issue of Insurance Journal, the Commercial Lines insurance market continues to be soft, but independent agents have found some good news in the growth of Personal Lines insurance. If you are hoping to increase your Personal Lines accounts in 2010 – or enter this fast-paced category for the first time – Stuckey & Company invites you to attend its free webinar on Thursday, April 15 at 11:30 CDST.
During the webinar, Stuckey & Company's experienced Personal Lines team of Jerry Lovin, Shelli Windel and Lindsay Winterer will present coverage details of Stuckey & Company's Personal Lines program. They will also present a series of tips and strategies to help independent agents win business in the competitive Personal Lines field. Agents can register online for the webinar any time before it begins.
According to Jerry Lovin, Stuckey's Personal Lines Manager, success in selling Personal Lines begins with understanding that the right personal insurance package not only protects a client's possessions, but also their financial well-being. This holds true for clients in all income brackets, whether they are protecting a high-value home or obtaining renters insurance for an apartment.
Stuckey & Company's Personal Lines program is designed to give independent agents access to a high-quality program from respected carriers. Licensed agents can quote and request policy issuance from some of the top Personal Lines carriers, including ACE, The Hartford, Chubb, Travelers, Fidelity, Safeco Insurance and others. Agents can select from High Value Home Insurance, Homeowners Insurance, Boat Insurance, Auto Insurance, Renters Insurance and many other tailored coverages. Stuckey & Company can even quote personal Umbrella coverages with limits up to $50 million.
Personal Lines insurance from Stuckey & Company carries no premium volume commitment. A complete list of coverages is available on the Stuckey & Company web site. Stuckey's licensed agents are eligible for commissions of 10% to 15% and have online access to enter applications, receive instant quotes, and request policy issue and endorsements.
About Stuckey & Company
Stuckey & Company is a specialty insurance provider based in Lake St. Louis, Missouri. For 20 years, Stuckey has offered commercial, professional and personal lines of insurance. Stuckey & Company's network of more than 8,000 licensed agents has the knowledge and experience in dealing with specific coverage not typically covered under standard policies. Stuckey specializes in Errors and Omissions insurance for technology companies, architects and engineers, and IT consultants. It is also Managing General Agent of the HarborGuard marina insurance program and has an active Personal Lines division.
As one of the fastest-growing specialty insurance providers in the U.S., Stuckey & Company offers coverage to over 300 miscellaneous professional liability classes in sectors that include consulting, engineering, accounting and financial services, government services, media, laboratories and education. Coverage limits are available for many risks up to $5 million. It also offers a variety of standard insurance policies through its personal lines and commercial lines. Additional information about insurance plans from Stuckey & Company is available at online at http://www.stuckey.com, or by calling 800-828-3452. To request information by mail, write to Stuckey & Company, 28 Hawk Ridge Circle, Suite 200, Lake St. Louis, MO 63367.
###