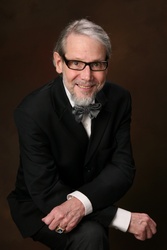 Happiness can be both learned and improved.
Chicago, IL (PRWEB) April 13, 2010
The Human Thriving Foundation is a nonprofit organization whose Mission Statement is: To scientifically increase the level of happiness of a minimum of 10 Million Americans by 2013. The Behavioral Laboratory announces today that it appears that they have Cracked the DNA Code of happiness.
Happiness360, the foundation's parent company, was launched in 2005 as a behavioral, quantitative, research laboratory to seek the scientific predictors of happiness. This was a ground-breaking concept versus the conventional Subjective Well-Being and Positive Psychology efforts. The main short-coming of the previous research has been that it is subjective versus objective. As a result, this has caused a major quagmire in terms of confusing the issue of, what truly is happiness?
The time was well past-due to discover how to scientifically increase the level of the happiness of humankind. From an interdisciplinary perch; behavioral scientists, psychologists, sociologists, and behavioral economists will now hopefully switch their efforts to basic research using this grounded theory in pursuing the Holy Grail of life; happiness. To quote the Dalai Lama (2008), "May you find happiness."
The Human Thriving Foundation's seismic changing empirical research theorizes that the DNA of an individual's happiness is attributed to a combination and permutation of thirteen human behaviors. These 13 specific behaviors include: work-life balance, social support group, leisure time, hobbies, music, spirituality, giving, preventative health, intimacy, exercise, volunteerism, touching and random acts of kindness.
Why is happiness important to humankind? According to many of the World's greatest historical; scholars, philosophers, socialologists and psychologists generally agree that 'seeking happiness is the most common desire amongst humankind'. In the Declaration of Independence of the United States of America, Thomas Jefferson wrote "it is a self-evident truth that the pursuit of happiness is an unalienable right". The United States is the only nation in the World whose citizens have the legal right to pursue happiness.
Anthropologically speaking, Buddha and Confucius were the earliest to seriously speak of the importance of happiness. Later, some of the most important contributors have included: Aristotle, Socrates, Layard, Gilbert, and Ben-Shahar.
Seligman (2000) coined the term 'Positive Psychology'. The primary emphasis of Positive Psychology is to discover a person's strengths and then build upon them. To quote the well-respected, international, motivational guru Tony Robbins, "The ultimate goal of life is happiness."
A spokesperson for The Human Thriving Foundation has said, ''For the very first time we now know, for a fact, that happiness can be both learned and improved."
For more information visit the website at http://www.happiness360.org or call 970-310-5881.
# # #