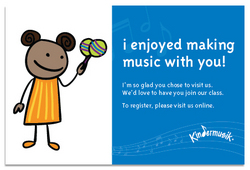 "Drama and Music when taught correctly have the basic ingredients to make children flourish and be stars in whatever field they choose" Ava Noble
Sugar Land, TX (PRWEB) April 13, 2010
The director of Drama Kids Fort Bend Ava Noble, was approached by a local film producer scouting for young talent to cast in his movie "Betrayed" being shot locally in Sugar Land. Knowing this would be a great opportunity for the students, Noble invited the producer to attend one of her drama classes. Impressed by the quality of instruction and the immense talent he saw in the group the producer invited all the students to audition for parts in the movie. Jacob Wilson a 2nd year student at Drama Kids Fort Bend was selected for one of the lead roles. Eight other students were selected to play support roles in the movie, among them were Andrea Minotti, Siddharth Khurana, Liam Sampson and Kenton Wang. All students will be invited to act in a feature film later on this year.
Drama Kids International opened its doors in Sugar Land, TX, four years ago in June 2006. Seeing a need for a quality program that was child centered and focused on developmental drama, Ava Noble, owner and director of Drama Kids Fort Bend committed herself to this "noble" cause. Having been on stage herself since the age of eight, Noble had seen first hand the benefits of Drama on a child's emotional, social, creative and intellectual life. So she gave her full attention to her age old passion- Theater and children. The commitment, time, energy and passion Noble has shown towards building each child's confidence, self esteem and acting skills is almost second to none.
The core values that guide the program:

Inspiration: Ignite creativity and ideas while satisfying a child's need for dramatic expression
Developmental: Encourage empowerment and personal expression through music, art, acting and creative movement
Literacy: High-caliber, hands-on instruction using exciting techniques and curriculum that encourage learning and literacy.
Awareness: Illustrate how drama, music and art can impact a child's life and make them feel better about themselves
Leadership: Develop strong public speaking and social skills that extend past "camp"
"We set expectations high – your children deserve that. It's time to expect more. " says Noble.
This year Drama Kids Fort Bend will hold its 4th Annual Performances in May when all students will participate and go on stage to show off their new skills and talent before family, friends and well wishers.
Noble also offers Kindermusik and Art classes to children ages 3 – 7 years at her studio Creative Kids Express located at 14056 Southwest Freeway, Sugar Land, TX.
Creative Kids Express will offer Summer Camps to children of all ages this summer.
KinderKids Camps in Drama, Art, and Music for ages 3.5- 6years
Youth Camps in Drama and Art to ages 6.5 -11 years
Teen Acting Camps to ages 11 to 16 years.
Visit the website http://www.creativekidsexpress.com for more information.
Does your child want to be a CEO, Doctor or Engineer? Noble says "Drama, Music and Art have the basic ingredients for children to flourish and be stars in whatever field they choose. So whether they are "Broadway Bound" or bound for the "BOARD ROOM" we have something for them".
###