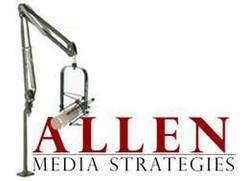 Since madness has been the instigator of so much suffering and destruction in the world throughout the ages it is vitally important to uncover its mechanisms, for without doing so it will never be possible to eradicate it
Washington, DC (Vocus) April 2, 2010
Mankind has long searched for the cause and meaning of madness. Now, author and former Atlanta Journal Constitution journalist J. Michael Mahoney believes he has uncovered the cause and meaning of schizophrenia. Not surprisingly, Mahoney's findings are generating controversial ripples across the mental health industry.
In Schizophrenia: The Bearded Lady Disease, Mahoney has compiled a comprehensive collection of over 600 quotations, each followed by an explanatory comment, which he says "point inexorably to the factor of unconscious bisexual conflict/gender confusion as forming the basic etiological role in all functional mental illness, including schizophrenia."
Schizophrenia: The Bearded Lady Diseases provides what the author says are numerous documented case histories and theoretical constructs which clearly illuminate the origins of madness.
"Since madness has been the instigator of so much suffering and destruction in the world throughout the ages it is vitally important to uncover its mechanisms, for without doing so it will never be possible to eradicate it," added Mahoney.
About The Author
J. Michael Mahoney is an Ivy League graduate, former federal government employee, Air Force veteran and journalist with stints as a reporter in Ohio, Georgia and as a foreign correspondent in Africa. After working on a series of stories on mental illness piqued his interest in psychology, Mahoney has devoted his full attention to doing the research that has led to the publication of Schizophrenia: The Bearded Lady Disease. He is also the author of the book TOPSY TURVY.
To request a reviewer copy of Schizophrenia: The Bearded Lady Disease or to book an interview with author J. Michael Mahoney, contact Burke Allen at Allen Media Strategies at (703) 589-8960 or burke(at)allenmediastrategies(dot)com.
You can also visit the author's website at http://www.beardedlady.com.
###