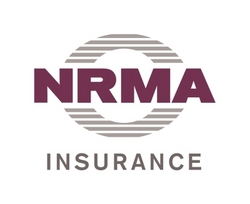 Most of the items that make the top 10 on a thief's wish list can be stowed in a backpack
(PRWEB) April 2, 2010
Queensland burglars continue to cash in on our technology obsession, with digital cameras and MP3 players topping a thief's wishlist, according to new research from NRMA Home Insurance.
The insurer is reminding Queensland households to take extra care with home security over the Easter break, especially if going away.
NRM Insurance Corporate Affairs Manager Sue Hawkins said much of our new technology was proving a treasure trove for thieves because it was portable, popular and easy to pawn.
'Most of the items that make the top 10 on a thief's wish list can be stowed in a backpack, which means a burglar can get in and out of a home quickly and easily with quite a stash if the opportunity presents itself,' she said.
'We encourage everyone to lock up when ever they leave home, whether it's for five minutes or a week. Thieves only need a few minutes to break-in and grab your valuables.'
Ms Hawkins said households should ensure they had home contents insurance, and to make sure it was updated in line with significant purchases, such as televisions.
NRMA Home Insurance recommends the following home security tips this Easter:

Lock the house every time you go out;
If you are going away, ask a trusted neighbour to keep an eye on your house and collect mail;
Keep your home looking lived in with open blinds and timer switches on lights;
Never leave a message on your answering machine saying you are not home;
Keep your car keys safe and not in any obvious places – burglars could steal your car;
Secure garages and garden sheds and remove valuables from your garden.
Top 10 stolen items from Queensland homes in 2009:
1. Digital cameras
2. MP3 players
3. Cash
4. Watches
5. Laptop computers
6. Jewellery (other than rings, watches & necklaces)
7. Televisions
8. Rings
9. Sunglasses
10. Clothing and shoes
*Based on NRMA Insurance Home Contents claims data sourced in February 2010 for the Financial Year 2008 - 09.
NRMA Insurance QLD is a leading insurance provider, offering car insurance quotes home insurance, motorcycle insurance, travel insurance, business insurance, boat insurance, health insurance and caravan insurance in Queensland.
###