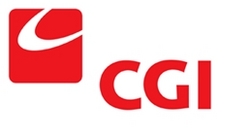 CGI is proud to be a market leader for REACH technology
Fairfax, VA (Vocus) April 2, 2010
CGI Group, Inc. (TSX: GIB.A; NYSE: GIB), a leading provider of information technology and business process services, today announced its REACH environmental solution, REACHMate has been successfully implemented in multiple client organizations before the mandated November 2010 REACH registration deadline.
REACHMate, part of CGI's Environment Health and Safety (EHS) solutions portfolio, was developed in 2009 through partnership with leading chemical companies to create a comprehensive solution for managing use and exposure scenario data in compliance with the European Union's (EU) REACH regulation. REACHMate streamlines data tracking and reporting in order to meet REACH compliance. It is a comprehensive, flexible and intuitive solution that can be integrated with existing Product Safety solutions.
REACH (Registration, Evaluation, Authorization and Restriction of Chemical substances) is a European regulation on chemicals and their safe use and is considered the most ambitious chemical legislation that has ever been enacted anywhere in the world. This regulation affects any chemical company who is producing chemicals in or importing chemical substances into the EU, requiring it to manage more chemical information than ever before.
"CGI is proud to be a market leader for REACH technology," said Rich Beach, CGI's Director of Environmental Solutions practice area. "We have further strengthened our long-standing client partnerships by delivering REACHMate well in advance of the November 2010 REACH registration deadlines." REACHMate is designed to integrate with any third-party EHS solution and can be easily updated to comply with evolving regulations and implemented under compressed timeframes."
About CGI's Environmental Services
CGI offers environmental services and solutions that bring together its industry-leading financial and administrative IT solutions, deep environmental industry expertise and cutting-edge data exchange approaches to help clients address these challenges head-on. For more than 30 years, CGI has been helping industry and government identify, monitor, regulate and respond to threats to human health and safety and to the environment. CGI's EHS solutions are currently used in more than 80 countries around the world. For more information on REACHMate, visit http://www.cgi.com/environment or email us at ehs(at)cgi(dot)com
About CGI
Founded in 1976, CGI Group Inc. is one of the largest independent information technology and business process services firms in the world. CGI and its affiliated companies employ approximately 26,000 professionals. CGI provides end-to-end IT and business process services to clients worldwide from offices in the United States, Canada, Europe and Asia Pacific as well as from centers of excellence in North America, Europe and India. As at December 31, 2009, CGI's order backlog was $11.4 billion. CGI shares are listed on the NYSE (GIB) and the TSX (GIB.A) and are included in the S&P/TSX Composite Index as well as the S&P/TSX Capped Information Technology and MidCap Indices. Website: http://www.cgi.com .
For more information:
Media
Mara Sheldon
Director, US Media Relations
mara.sheldon(at)cgi(dot)com
703-267-8402
###