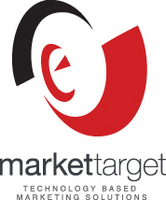 This class is a perfect fit for not only marketing professionals and website designers but small business owners as well.
Carlsbad, CA (PRWEB) April 7, 2010
Market Target, a leading provider of Search Engine Optimization training and Search Engine Optimization consulting in Southern California, announced today the launch of their updated 2010 SEO training curriculum that incorporates the latest search engine best practices. To introduce this new program the company is offering the SEO Fundamentals training class for a limited time at a special discounted price of $849 (45% off their regular price of $1,550). This special pricing is offered to class attendees enrolled in the SEO Fundamentals Class beginning May 3, 2010.
The San Diego SEO training classes, a.k.a "knowledgetarget", are held on a monthly basis at Market Target's state of the art classroom facility in Carlsbad, California and offer everything from beginner to advanced levels. The SEO Fundamentals Class beginning May 3rd takes place in the evening from 6pm-9pm for five consecutive days and provides 15 hours of extensive training on everything from what SEO is to why a company needs it in today's challenging economy. The curriculum goes over all of the fundamentals of SEO and provides attendees with an overview on how search engines work, elements that affect search results and conversions, analytics tools, pay per click, link building and social media.
"This class is a perfect fit for not only marketing professionals and website designers but small business owners as well." says Dave Wiedmaier, President of Market Target, "It was designed for the person looking to drive quality business to their site and not just quantity of visitors. Our interactive fun learning environment make this class a must for anyone looking to get a better grasp on SEO and SEM."
For more information on one of Market Target's San Diego SEO training courses or to register for the upcoming SEO Fundamentals Class in May, please visit our website at http://www.markettarget.com
About Market Target
Market Target is a search engine optimization and marketing firm comprised of online business strategists and search marketing professionals who are committed to the education of individuals and businesses. Market Target adheres to strict ethical standards and utilizes only approved "white hat" SEO techniques in gaining visibility and relevance for its client's websites. Market Target offers a wide array of Internet marketing services, from guided classroom instruction, to a full range of SEO consulting services. Headquartered in Carlsbad, California, Market Target is a privately held corporation. For more information visit http://www.markettarget.com or call (877) 828-0196
###