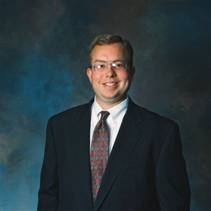 "We are very excited to have Tim join our team. He brings a wealth of domestic and international accounting and finance expertise to our company"
Cincinnati, OH (PRWEB) April 3, 2010
Cleaning Technologies Group, LLC, a Cincinnati based manufacturer of precision parts washers, announced it has named Tim Dodds as Corporate Controller. Mr. Dodds will be responsible for financial analysis, cost accounting, and financial statements for all divisions of CTG, LLC, including Ransohoff, Blackstone-NEY Ultrasonics, and CTG Asia.
Mr. Dodds comes to CTG with 20 years of extensive financial and accounting experience in the manufacturing industry. Mr. Dodds is a graduate of the University of Cincinnati and is a Certified Public Accountant.
"We are very excited to have Tim join our team. He brings a wealth of domestic and international accounting and finance expertise to our company," said Jim McEachen, CEO of CTG, LLC.
Cleaning Technologies Group, LLC is a world leader in providing innovative cleaning and waste minimization technologies to precision and industrial manufacturing markets. CTG is comprised of Ransohoff located in Cincinnati, Ohio, and Blackstone~NEY Ultrasonics located in Jamestown, New York, and now CTG Asia located in Suzhou, China. The Group is the premier provider of high technology, environmentally friendly parts-cleaning and waste-minimization equipment and services to the global marketplace. CTG LLC is a wholly owned subsidiary of NM Group Global, LLC.
NM Group Global LLC is a holding company for a growing group of manufacturing firms with a global reach for sourcing and marketing. Founded in 2002 with the purchase of National Machinery LLC, the original holding company, and world leader in the development and manufacture of cold forming machines, process technology, and aftermarket services. National Machinery, founded in 1874, is headquartered in Tiffin, Ohio with service centers and sales offices throughout the world.
NM Group Global is distinguished by its ability to be acquisitive by having a private equity affiliate, Alpha Capital Partners Ltd. Alpha Capital, founded in 1984, is a private equity investment firm which provides equity financing for promising growth businesses and for buyouts or recapitalization of established companies. Currently Alpha Capital manages over $135,000,000 through its capital partnerships and other equity accounts.
Contact Information:
For Cleaning Technologies Group Asia- Suzhou, China
Enlin Zheng (Ned) & SuJing
56 Songshan Road, Suzhou New District
Jiangsu Province, China PRC: 215151
(86) 0512-66161698
(362) 529-1244
elzheng(at)ctgclean(dot)cn
Visit our website at ctgclean.cn
For Cleaning Technologies Group, LLC:
Chris Whittaker
4933 Provident Drive
Cincinnati, OH 45246
(800) 248-9274
(513) 870-1787
cwhittaker(at)ctgclean(dot)com
Visit our website at ctgclean.com
For NM Group Global, LLC:
John Bolte
161 Greenfield Street
Tiffin, OH 44883-2471
(419) 447-5211
jhbolte(at)nationalmachinery(dot)com
Visit our website at nationalmachinery.com
# # #