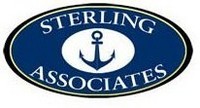 If you are looking for a friend from Dimen, you will now find them at Sterling
Whitinsville, MA (PRWEB) April 3, 2010
Dimen Financial, a west coast based subsidiary of UniBank for Savings, now falls under the management of "Sterling Associates". The consolidation will allow Dimen personnel to continue their proud tradition of serving Marine & RV customers throughout the United States since 1988.
In the words of President Tom Smith, "If you are looking for a friend from Dimen, you will now find them at Sterling."
Sterling Associates, a financial services firm headquartered in Massachusetts, has additional locations in Connecticut, Kentucky, Florida, Texas, and California. Their representatives are available to assist customers throughout New England, the Southeast and the Southwest in such areas as; financing, insurance and documentation services for private aircraft, recreational vehicles (RVs) and boats.
Loan applications may be discussed by phone or submitted online to Sterling Associates.
For more information, please visit Boat Banker Boat & Yacht Loans website.
###