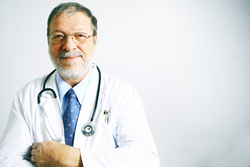 Smart Choice MRI is providing free (yes, FREE!) MRI services for eligible patients.
Milwaukee (PRWEB) April 1, 2010
Smart Choice MRI, a local MRI clinic located in West Milwaukee, recently started an important community service initiative in which MRI services are provided at no cost to the patient. With over 50 MRI scans performed during the early stages of the program, it's already a great boon for eligible patients and the community.
For many people, healthcare costs can be financially devastating. Providing the highest quality MRI services at a flat, affordable rate was the original idea behind Smart Choice. With every MRI costing just $600, a cost that is 70% or more below hospital charges, exceptional value continues to be the goal of Smart Choice MRI. After over 7500 MRI exams performed on the GE 1.5T scanner, Smart Choice MRI has established itself as the high quality, low cost leader in Southeastern Wisconsin for MRI services.
When the unemployment rate in Wisconsin residents crept above the national average, Smart Choice's owners spotted an opportunity to give back to the community and the customers supporting their efforts. "With the way the economy has been, we realized that as layoffs continue and businesses struggle to survive, our key client base might suddenly find themselves without work and without insurance," said Eric Haberichter, co-owner of Smart Choice MRI.
Under the new Community Service Initiative, Smart Choice MRI is providing free (yes, FREE) MRI services for eligible patients. "This is a unique opportunity for people to come and get the help they need with very limited questioning—without questioning their income or their ability to pay," says Haberichter.
The story of Brian Buffum of Waukesha is a good example of the difference Smart Choice's Community Service Initiative has made in the life of one individual. After losing his job and insurance coverage, Mr. Buffum was told he needed an MRI to diagnose his back pain. He was referred to several hospitals, but their charges of between $2000 and $3000 motivated him to search further, "there has to be another solution than going to a hospital, so I went online and found Smart Choice." Buffum continues, "It was a godsend. The Community Service Initiative allowed me to take proper care of my injuries without worrying about the cost."
Eligibility to the program is simple; if a person is recently unemployed, recently lost or has no medical insurance and has a Doctor's order for an MRI, they are eligible.
For more information about the Community Service Initiative program and Smart Choice MRI, visit http://www.SmartChoiceMRI.com or call 414-431-0309.
###