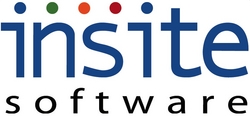 Our talented pool of employees will continue to bring our impressive clients world-class shipping and ecommerce solutions
Minneapolis, MN (PRWEB) April 5, 2010
Insite Software, the global leader of integrated ecommerce and shipping solutions and provider of InsiteCommerce (http://www.insite-commerce.com), reports record growth as it increases headcount, expands its customer base and relocates corporate headquarters. The company now has over 600 clients and has doubled its staff since January 2009. The majority of growth stems from InsiteCommerce, the organization's solution for enterprise level ecommerce to manufacturers, distributors and retailers.
"We have increased our staff by 50 percent in the last year to meet our growing client base and we don't expect the growth to slow down any time soon," said Brian Strojny, Insite Software CEO. "Our shipping solution continues to be an important and growing part of the business, however, the demand for InsiteCommerce has just exploded. Our technology platform was built specifically to support the unique requirements for enterprise solutions within the manufacturing, distribution and retail ecommerce environments – and, they are experiencing numerous benefits."
InsiteCommerce provides fast, easy-to-use, deep integration within Enterprise Resource Planning (ERP), Customer Relationship Management (CRM) and Content Management Systems (CMS). The platform not only supports the enterprise level needs of the manufacturing, distribution and retail industries, but also uses best practices of successful web strategies including website design, user experience, advanced site search, search engine optimization, merchandising, content management and integration to back-end systems.
Insite's current customer base includes vertical market leaders such as Sprint, Life Time Fitness, Custom Boxes Now, Surdyk's Wines, Natori, Speedy Foam, Savillex, Capitol Sales and Vornado. To service its growing customer and employee base, the organization has relocated to the Minneapolis historically protected landmark – the Wyman-Partridge building. The majority of Insite's new employees will office at the new Minneapolis location, however, positions have also been added in Northern Minnesota and Kansas.
"We are thrilled to be in this position of growth," added Strojny. "I'm confident our talented pool of employees will continue to bring our impressive clients world-class shipping and ecommerce solutions that create efficiencies, streamline processes, optimize resources, reduce costs and increase profits. We have help hundreds of manufacturers, distributors and retailers recognize the power of automated ecommerce and we look forward to increasing our customer base in the coming months."
Insite meets the markets' technology requirements with strong integration to its clients' ERP. The ecommerce and shipping solutions provider currently has integrations with many mid-market enterprise applications including: Epicor, Sage MAS 500; Infor ERP SyteLine and Visual; Microsoft Dynamics; SAP and Oracle. The company also partners with Sitecore to deliver industry-leading Contact Management Systems, as well as some of strongest marketing names in ecommerce including: PayPal, Google, Exact Target and Constant Contact.
About Insite Software:
Insite Software is a leader in integrated ecommerce and shipping solutions serving over 600 customers in six countries. Headquartered in Minneapolis, Minn., Insite Software's solutions are used by leading manufacturers, distributors and retailers in the mid to large-sized markets and are fully integrated with a wide range of ERP providers including Infor, Sage, SAP and Microsoft. More information is available at http://www.insite-commerce.com.
###