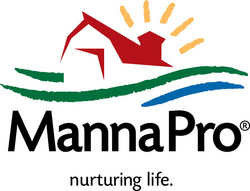 We look forward to introducing Calm Coat to animal owners across the country, and offering our retail partners enhanced product availability and logistical efficiencies.
Chesterfield, Mo. (Vocus) April 2, 2010
Beginning April 1, 2010, trusted animal nutrition manufacturer Manna Pro® will become the exclusive national distributor of the Calm Coat® brand of skin and coat care products for horses, dogs and cats. This will be the first line of grooming and skin products distributed by Manna Pro, which is already known among horse and livestock owners for its superior animal nutrition products.
Calm Coat is a premium brand of skin and coat care products that has been respected by animal owners for over 30 years. The flagship product, Calm Coat Natural Topical, was originally developed to treat skin ailments at an equine rescue facility in Florida, the heart of horse country. Today the line has grown to include the essential items that every horse and small animal owner needs in their grooming kit, including shampoos, detanglers, eye cleansers, ear cleansers, fly repellents, chewable treats and supplements. Calm Coat products have been distributed primarily in the Southeastern United States, but will now be available through the numerous retail locations where other fine Manna Pro products are sold.
In horses, Calm Coat Natural Topical is used for a wide variety of skin conditions including mane and tail rubbing, sweet itch, tack rubbing, summer itch, girth itch, insect bites and other environmental irritations. Calm Coat's topical spray also provides immediate relief to itching, allergies and skin irritations in dogs and cats. Its all-natural blend of essential oils is available in 2-ounce and 4-ounce bottles for small animals, and in 8-ounce and 32-ounce sizes for equine applications.
According to Manna Pro Vice President Retail Sales, Jason Bachert, his company is excited to join forces with a trusted animal care brand that shares the same excellent reputation Manna Pro's own products have earned. "As an animal nutrition company, Manna Pro continually strives to meet the ever-evolving needs of the animal owners who rely on our products, as well as our retailers," Bachert says. "We look forward to introducing Calm Coat to animal owners across the country, and offering our retail partners enhanced product availability and logistical efficiencies."
About Manna Pro Products
Manna Pro has long been a trusted name in the animal nutrition industry. Respected products, such as Calf-Manna®, the company's signature brand, the Super Horse® line of feeds, and Apple Wafers, have been used by discriminating horse owners for decades. Our family of equine supplements has earned its reputation by using only the finest quality ingredients; over the years, we have steadfastly refused to substitute lesser ingredients to lower costs, ensuring the quality and consistency horse owners have come to expect from every purchase. For more information, visit Manna Pro's web site.
About Calm Coat
Calm Coat was founded in 1975 by Jennifer Elliott at the Last Chance Ranch, a private equine rescue operation that rehabilitates and places horses in distress. Based in Ocklawaha, Florida, Last Chance Ranch saw many horses and other animals with skin problems, which can be an early sign of neglect and inadequate nutrition. Elliott, a registered nurse, developed the all-natural topical Calm Coat as an alternative to stressful veterinarian visits and an affordable, safe option to steroids. Today, the Calm Coat line offers comprehensive solutions for all grooming and skin care needs. For more information about all of the products manufactured by Calm Coat, visit its web site.
###