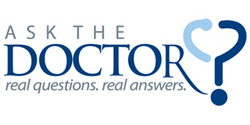 We will continue to spend all of our funding and revenue on our medical doctors
Miami Beach, FL (PRWEB) April 2, 2010
To keep up with demand, Askthedoctor.com has set up a US office in Miami, Florida and has hired eight more full time physicians specializing in different areas of medicine. The Canadian company plans a larger US expansion in the coming months with a possible expansion into Europe by the end of the year.
Askthedoctor.com has seen a very rapid increase in the amount of visitors using the site. It has already caught the eye of private investors and has been offered lucrative buyout offers from other health care companies and competitors as it is quickly becoming a preferred destination for medical advice.
According to Prakash Chand, CEO of Askthedoctor.com "Medical doctors are in the best position to provide advice in an understandable language and tailor that advice to an individual's specific circumstance. Many current sites on the internet do not have medical doctors providing medical advice. Some sites hire medical doctors to edit information written by others. Askthedoctor.com is the only site where medical information is written and reviewed by a medical doctor."
Askthedoctor.com has a unique revenue model that allows physicians to share in its success. "We will continue to spend all of our funding and revenue on our medical doctors. We hope to fairly compensate them for the service they are providing. We rely on the quality of our site and word of mouth and do not spend on advertising" according to Dr. Suneel Sharman, co-founder of Askthedoctor.com. When asked how he keeps up with the demands of his busy family practice, popular cosmetic practice, and teaching duties at the University of Toronto, Dr. Sharman credits it to his passion "To make medicine more accessible, and to make doctors more credible, in the eyes of the public."
Information about Askthedoctor.com: Askthedoctor.com is an online source of free medical advice to anyone, anywhere, in the world. Users submit their medical questions that will be specific to their situation, free of cost via a simple-to-use submission form located on the website. When a question is answered, visitors are notified by email, and the response is posted on the website that day. No identifying personal data is shared, thus questions and answers remain anonymous. Depending on the nature of the question, answers may be provided by general practitioners or specialist.
Askthedoctor.com is rapidly becoming the #1 destination for people with medical concerns online. The site can be viewed at http://www.askthedoctor.com
###