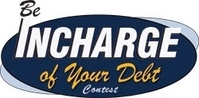 For details about the "Be InCharge of Your Debt Contest," visit www.InCharge.org.
Orlando, FL (PRWEB) April 2, 2010
As part of its celebration of Financial Literacy Month 2010 and in conjunction with the "Credit Card Accountability, Responsibility and Disclosure Act (or Credit CARD Act) of 2009," InCharge Debt Solutions (InCharge) has announced its "Be InCharge of Your Debt Contest." All citizens of the United States with eligible credit card debts they would like to have paid may enter the contest between April 5, 2010 and April 30, 2010.
To enter, contestants must complete an e-learning personal finance literacy course, "Mind Your Finances," and submit a video response about what they have learned from the course that will help them become financially empowered and "InCharge"of their debt. Videos cannot be longer than 2 minutes and 30 seconds and will be approved by InCharge before they are eligible for the competition.
The winner will be selected from videos chosen by the general public to be the top contenders. The successful contest entrant will receive a total grand prize of up to $10,000 that will be paid directly on their behalf to their credit card account(s).
The contest winner will be announced on Monday, May 31, 2010 and will be notified by email. Notification of the prize winning entry will be made on the InCharge Web site soon after.
For details about the "Be InCharge of Your Debt Contest," visit InCharge.org.
About InCharge® Debt Solutions
Headquartered in Orlando, Florida, InCharge Debt Solutions (InCharge) provides professional credit counseling and personal money management education to consumers, and is a member of the Association of Independent Consumer Credit Counseling Agencies (AICCCA). InCharge is one of the unique nonprofit credit counseling organizations to be dually accredited by both ISO 9001-2008 Quality Standards and the Council on Accreditation (COA). Consumers can access InCharge Debt Solutions credit counseling services for free by calling 1-888-360-9694 or online at http://www.InCharge.org.
# # #