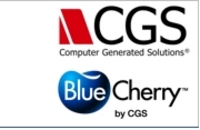 Minnie Rose is a perfect example of how the SaaS model can help growing companies move beyond their basic system to the rich, industry-specific functionality of BlueCherry with a minimal investment of time and money.
New York, NY (Vocus) April 7, 2010
Computer Generated Solutions Inc. (CGS) is pleased to announce that luxury knitwear brand Minnie Rose has begun implementation of the latest BlueCherry® Infinity enterprise resource planning (ERP) solution at its New York showroom and New Jersey customer services offices. The five year old company, led by renowned designer Lisa Shaller-Goldberg, is replacing existing business software with the BlueCherry hosted software-as-a-service (SaaS) solution to gain greater system flexibility and increase overall business visibility and reporting. The new system is expected to go-live in the company's accounting, sales, customer service, order entry, and production departments by the end of May.
"Our old system just did not have the flexibility we needed as a fast-growing company," noted Carmine Alvino, Director of Operations at Minnie Rose. "BlueCherry gives us the tools we need to easily access information and create our own reports so we can keep everyone in the company working from the same page."
Minnie Rose will specifically benefit from BlueCherry's innovative search and reporting tools to improve visibility and productivity. System alerts and notifications will keep teams focused on the most important issues and enables advanced management by exception. The software-as-a-service platform will significantly reduce the time and cost associated with implementing and maintaining the new system.
According to Mr. Alvino, "BlueCherry meets all of our needs with plenty of room to grow. We especially like that it gives us a much better way to manage the increasing volume of credit card transactions we are seeing in this changing economy. We also look forward to taking advantage of the preview allocation capabilities that will streamline the way we manage our specialty store orders that require flexible order fulfillment rules. The hosted platform gives us access to a powerful system without the traditional upfront investment and we don't need to worry about updates and upgrades slowing down our operations and in-house servers."
After getting the core capabilities of the ERP system in place, Minnie Rose will expand their number of system users as they make use of additional BlueCherry features such as electronic data interchange (EDI) and e-commerce capabilities for the planned online sales channel.
"We are pleased with the opportunity to work with this exciting company," said Paul Magel, Senior Vice President of CGS Application Solutions. "Minnie Rose is a perfect example of how the SaaS model can help growing companies move beyond their basic system to the rich, industry-specific functionality of BlueCherry with a minimal investment of time and money."
About Minnie Rose
Minnie Rose is an American luxury knitwear collection that mixes comfort and effortlessly chic style to create head-to-toe looks to live in. Known for using the highest quality cashmere and cotton, and dyed each season in a new pallet of colors including soft neutrals and rich, saturated hues. Have Minnie Rose on hand at all times as a security blanket and go-to piece that keeps women feeling cozy, confident and sexy. Minnie Rose is sold in specialty stores across the US, Canada, and Europe and high-end department stores. For more information, visit http://www.minnierose.com.
About CGS
For twenty-five years, CGS has enabled global enterprises, regional companies and government agencies to drive breakthrough performance through technology. With global delivery capabilities, expertise across leading platforms and deep experience in multiple industries, CGS has become the IT partner of choice for thousands of organizations worldwide. CGS delivers a wide array of proprietary and third-party business applications, technology and business services, outsourcing solutions and learning & communications platforms. Headquartered in New York City, CGS maintains a worldwide presence with 20 offices in North America, Europe and Asia. For more information please visit http://www.cgsinc.com. For more information on BlueCherry Infinity, visit http://www.bluecherry.com.
BlueCherry is a registered trademark of Computer Generated Solutions, Inc.
# # #