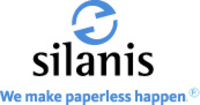 As the barriers to e-signature adoption fall, and evidence of return on investment increases, we expect to see many more customers expand their license capacity in the near future.
Montreal, QC (PRWEB) April 6, 2010
Silanis Technology, the leader in electronic signature process management, announced today that a longtime customer and top five P&C insurer has significantly expanded its deployment of Silanis. The P&C carrier is expanding its ApproveIt Web Server™ license capacity in anticipation of increased demand of e-signature process management capability across the organization.
This news is the latest in a wave of expanded customer deployments and successes for Silanis within the insurance and financial services industry. Recently, another top five P&C insurer went live with Silanis ApproveIt Web Server reducing the average time to receive and complete 'in good order' applications from 45 days to 15 minutes. And leading life insurer Country® Financial introduced an agent-facing e-application system featuring Silanis' e-signature technology to its multiline, exclusive agency force resulting in 40 percent of applications now submitted electronically.
E-signatures have been identified by leading industry analyst firms as a top business priority for insurers. Eighty-five percent of carriers are currently using or planning to use e-applications to capture new customer applications over the next two years, and another 43 percent of carriers plan to adopt e-signatures as a means to eliminate the time delays, inefficiencies and costs of processing paperwork. Major business drivers for e-signature adoption in the insurance market include: the move to customer self-service and the proven effectiveness of e-signatures as compelling electronic evidence in legal disputes, preventing lengthy and high-cost court cases.
Since adopting e-signatures more than 5 years ago, a leading online auto insurance provider has only seen 15 lawsuits emerge from over 100,000 customer inquiries related to the electronic signing process. Twelve of the plaintiffs have dropped their case due to the persuasive electronic evidence captured by the Silanis solution.
"E-signature adoption within the insurance industry is real and rapid, as carriers increasingly recognize the value of e-signatures in improving customer service, reducing application cycle times to minutes, decreasing processing costs and strengthening the company's legal and compliance position," said Tommy Petrogiannis, president and co-founder of Silanis Technology. "As the barriers to e-signature adoption fall, and evidence of return on investment increases, we expect to see many more customers expand their license capacity in the near future. This announcement today reflects what we commonly see in the industry; insurers move to phase-in e-signatures over a period of time, often beginning with a single channel, geographic area or product line, then expand from this first success. Silanis' enterprise solution is clearly differentiated from our competitors in its flexibility to be adapted to a wide number of processes and business requirements."
About Silanis
Silanis Technology Inc. is the leading provider of Electronic Signature Process Management solutions. The world's largest insurance and financial services companies, major government agencies, integrators and service providers depend on Silanis to accelerate business transactions and reduce costs while improving compliance with legal and regulatory requirements. The company's electronic signature platform, ApproveIt®, is an enterprise-class e-signature process management solution that transforms paper-based business transactions to all-electronic, Web-based processes for e-commerce and e-government. Visit us on the Web at silanis.com
###